UK DIY News
Norcros acquires Croydex Group Ltd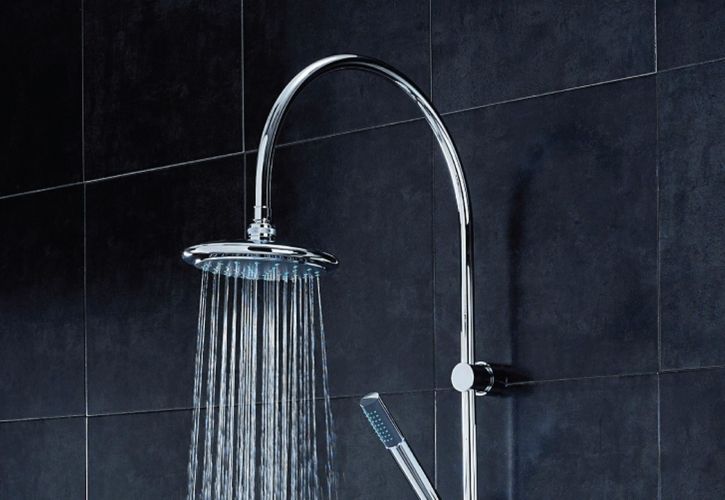 Norcros, the market leading supplier of innovative branded showers, taps, bathroom accessories, tiles and adhesives, is pleased to announce that it has completed the acquisition of 100% of the share capital of Croydex Group Ltd ("Croydex"), a privately-owned business held by the Brown and Marriott-Dodington families and Nick McGrellis for a total consideration of £21.9m, of which £20.8m has been settled in cash and £1.1m consideration deferred for three years. The acquisition has been funded entirely by debt through existing facilities. The Board expects the transaction to be earnings enhancing immediately.

Croydex - business

Croydex is a market-leading, innovative designer, manufacturer and distributor of high quality bathroom furnishings and accessories with strong customer relationships in both the UK trade and retail segments. The business benefits from a skilled in-house design team which creates new products, combining style and innovation, in collaboration with partners in the UK and overseas.

Croydex is based in Andover, Hampshire, with extensive purpose-built warehousing and on-site manufacturing facilities. The business employs 82 people and has an experienced management team led by Managing Director Nick McGrellis, all of whom will be staying with the business.

Further information on Croydex can be found at http://www.croydex.com.

Croydex - financial information

For the year ended 31 December 2014, Croydex's audited financial statements showed revenue of £19.9m, EBITDA before shareholder costs of £2.7m and profit before tax and shareholder costs of £2.6m. As at 31 December 2014 Croydex had gross assets of £13.7m. For the 12 months to 31 March 2015, the unaudited EBITDA before shareholders costs was £3.1m.

Acquisition details

Norcros has acquired 100% of the share capital of Croydex for an initial cash consideration of £20.8m plus deferred consideration of £1.1m payable in the year ending 31 March 2019. The consideration includes a payment of £1.9m for net cash balances and normalised working capital adjustments, such that on a debt free, cash free, normalised working capital basis, the consideration is £20.0m. This represents 6.5 times the unaudited EBITDA for the 12 months to 31 March 2015. The Group has incurred acquisition related costs of £0.8m as a result of the transaction.

In addition to this, a long term incentive scheme has been put in place for Managing Director Nick McGrellis which will pay up to £0.9m dependent on the financial performance of Croydex over the next three years. Costs associated with this incentive will be treated as an acquisition related cost outside of underlying operating profit.

Acquisition rationale

The acquisition of Croydex is an important next step in the Group's growth strategy to increase revenue to £420m by 2018 and follows on from the very successful integration of the Vado business which Norcros acquired in March 2013. Adding the Croydex business to our existing portfolio will increase the breadth of our product range in the bathroom segment and enables us to offer an even broader range of complementary bathroom products to our customers. The business will also benefit from the global distribution channels, sourcing skills and strong financial position of the enlarged Group.

Commenting on the acquisition, Nick Kelsall, Group Chief Executive, said "The acquisition of Croydex is a compelling fit with our strategic growth criteria, broadening the Group's product offer as well as providing a number of opportunities to drive revenue and procurement synergies. I have been impressed by the quality, energy and vision of the management team at Croydex and I look forward to working with them to further develop and grow the Croydex business."

Nick McGrellis, Managing Director of Croydex remarked, "This transaction marks a new chapter in the history of the Croydex business which dates back over 90 years. I am confident that being part of Norcros will enable us to accelerate the strong progress we have made over the last few years."
Source : Norcros Press Release
http://hsprod.investis.com/ir/nxr/rnsfeed.jsp?item=2115668677754880
25 June 2015

Insight DIY is the only source of market information that I need and they always have the latest news before anyone else.

Neil Anderton - Sales Director, British Ceramic Tile