Digital Retail News
Pay4Later launches enhanced point of sale credit software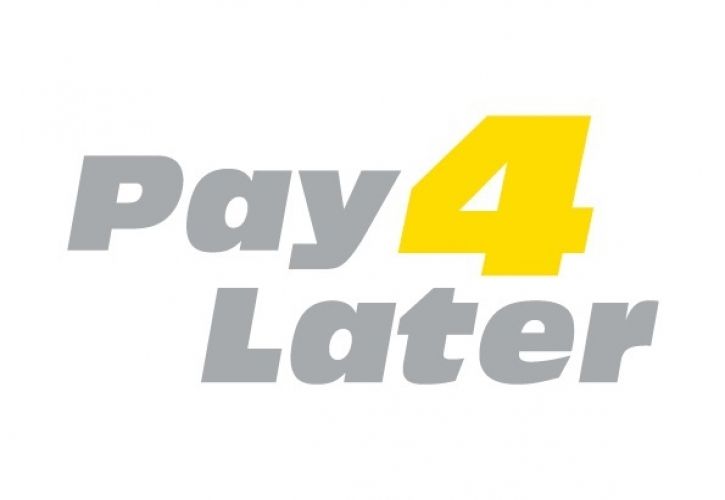 Pay4Later, the UK's fastest growing provider of point of sale credit, which enables retailers to offer finance solutions including interest-free credit to customers, has announced major enhancements to its proposition that will increase credit acceptance rates by up to 20%.
Applications will take less than 10 seconds to complete and all those made via the new platform involve 'soft' credit searches, meaning a customer's credit rating will not be affected.
The company, which works with over 1,000 retailers and lenders including Close Brothers, RateSetter and Omni Capital, has introduced a number of exciting and unique features that will transform the point of sale credit market.
Customers using Pay4Later's new Version 2 platform now have up to five chances of being accepted instead of being rejected if they failed a credit score. The new 'multi-tier' and 'multi-lender' facility means applicants initially rejected at a certain interest rate can now be offered it at a higher APR by the same lender, or be offered credit from another lender.
Pay4Later has also introduced a new Shadow Limit feature where customers may be informed that they have been accepted for more credit than they applied for. Version 2 also offers new customisation options for retailers so they can adapt it to complement their brands. It is also now fully responsive, meaning it is usable on all electronic devices from laptops to mobile phones.
Scott Law, CEO of Pay4Later said: "Two years ago we were working with just over 200 retailers and now it is more than 1,000. The amount lent to shoppers through our platform has more than doubled in the past year, and with our new vastly improved platform with market leading and unique features, we expect to see strong growth in the number of retailers we work with and the amount they lend through us.
"We estimate that every year retailers lose out on up to £4.9 billion in sales because they cannot offer customers credit(1). Our analysis also shows retailers that offer credit can see sales increases of up to 40 per cent and order values rise by up to 300 per cent."
Retail point of sale credit – a growing market
Recent research(2) by Pay4Later reveals that between now and 2017, two thirds (66%) of the retailers interviewed said that they expect their sales via white labelled customer finance packages to rise, with 36% claiming they will increase by over 10%.
The main reason for the growth of retailer finance packages is that the process of offering credit to customers is becoming quicker and more efficient, the view of 54% of retailers interviewed. This is followed by people being more willing to take out credit (44% of retailers said this) and more credit being made available to them (the view of 25% of retailers), especially through the rise of new and alternative lenders. Improvements in technology have also made it easier to understand a customer's credit profile and reduce the chances of loans becoming bad debt, increasing the confidence of retailers and lenders to provide credit (the view of 14% of retailers).
Pay4Later's research reveals that of the retailers interviewed, 27% believe that over 10% of their annual sales are made through finance deals they offer customers, and one in ten puts this at over 20%. One in four (25%) say their sales here are significantly higher than they were three years ago, and 15% say they are 'slightly' higher. Only 9% say they are lower.
· New platform will increase acceptance rates by up to 20%
· All applications made via the platform are 'soft' searches
· First platform to offer multi-tier and multi-lender facility
· Credit application process will take under 10 seconds
· Retailers miss out on up to £4.9 billion a year in lost sales because they cannot offer customers credit(1)
1 Online survey conducted by Consumer Intelligence of 1,034 adults aged 18+ between October 30th and 31st 2014. UK adult population aged 18+ is 47.358 million.
290 retailers with an annual turnover of £10 million or more were interviewed in October 2014.
Source : Pay4Later Press Release

27 March 2015

Insight DIY is the only source of market information that I need and they always have the latest news before anyone else.

Neil Anderton - Sales Director, British Ceramic Tile