International DIY News
Rona says it has turned around company with swing to profits in 2014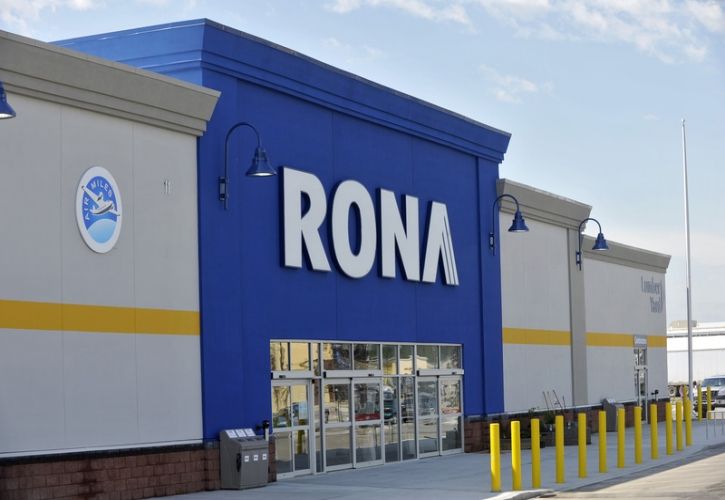 Home renovation retailer Rona said it has turned around the Canadian company after swinging to a profit in 2014 on the first increase in full-year organic sales in eight years.
The Quebec-based company beat expectations as it capped the year by earning $5.4 million in net income attributable to shareholders in the fourth quarter, helped by a six per cent growth in same-store retail sales from continuing operations and a 9.3 per cent increase in its distribution business.
Chief executive Robert Sawyer said the improvements came despite increased competition and a slow business environment in Quebec and the Atlantic Provinces.
"The numbers show that Rona has achieved the major turnaround we embarked on in June 2013 and is making good progress towards meeting the needs of its target customers," he said.
Rona has closed 11 unprofitable stores in Ontario and Western Canada, deriving $110 million in annualized cost savings and eliminating 1,000 front-line and management positions.
Rona said the profit amounted to three cents per diluted share for the period ended Dec. 28, compared with a loss of $1.1 million or three cents per share a year ago.
Excluding one-time items such as $20.6 million in restructuring charges, Rona said its adjusted earnings from continuing operations were $17.3 million or 15 cents per share, up from $4.6 million or four cents per share a year ago.
Total revenue from continuing operations grew three per cent to $971.3 million. The results excluded sales from the Noble commercial and professional division sold about a year ago for $215 million.
The company was expected to earn 11 cents per share in adjusted profits on $957.6 million of revenues, according to analysts polled by Thomson Reuters.
Irene Nattel of RBC Capital Markets said Rona enjoyed a solid end to the year but the larger economic outlook remains a concern, especially in Western Canada.
For the full year, Rona earned a net profit attributable to shareholders of $76 million or 56 cents per diluted share, compared with a $154-million loss or $1.34 per share in 2013. Revenues decreased two per cent to nearly $4.1 billion on a 1.1 per cent increase in sales from stores open at least a year.
Source : Ross Marowits - The Spec
www.thespec.com/news-story/5342998-rona-says-it-has-turned-around-company-with-swing-to-profits-in-2014/
19 February 2015

Insight provides a host of information I need on many of our company's largest customers. I use this information regularly with my team, both at a local level as well as with our other international operations. It's extremely useful when sharing market intelligence information with our corporate office.

Paul Boyce - European CEO, QEP Ltd.