UK DIY News
Sainsbury's to phase out multi-buys in favour of lower regular prices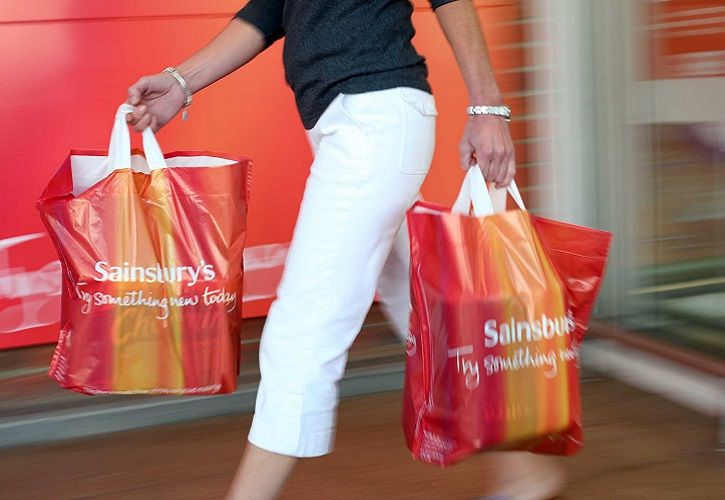 Sainsbury's is extending its commitment to offer customers great products and services at fair prices, with the phasing out of multi-buy promotions* across its grocery business by August 2016. Customers will now find even better value at Sainsbury's with lower regular prices. Sainsbury's is the first UK retailer to make changes of this scale.
* Customer research shows multi-buys are out-of-step with today's shopping habits
* Value, waste and health are all top of mind for Sainsbury's shoppers
* Phasing out of multi-buys is a continuation of Sainsbury's pricing strategy to deliver lower regular prices
* Sainsbury's customers have responded positively to the gradual removal of multi-buys over the past 12 months in favour of lower regular prices
*For customers this means that they will have more flexibility to buy what they need, when they need it, because the regular price of those products will be affordable every day rather than when that product is on a multi-buy promotion.
The commitment by Sainsbury's to phase out multi-buy promotions extends across its full range of branded and own-brand soft drinks, confectionery, biscuits and crisps. By ending multi-buy promotions on these ranges, Sainsbury's is furthering its commitment to make healthier choices simpler and easier for customers.
Since March 2015 Sainsbury's has removed more than 50% of multi-buy promotions from its grocery business in favour of lower regular prices, which customers have responded well to.
Sainsbury's Food Commercial Director, Paul Mills-Hicks, said: "Customer shopping habits have changed significantly in recent years, with people shopping more frequently – often seeking to buy what they need at that moment in time. By replacing multi-buy promotions with lower regular prices, we are making it easier for customers to buy the products they need, in the quantities they need, without having to buy multiple items to enjoy great value. Since we started simplifying our pricing approach we've seen a much greater variety of products in our customers' baskets, signalling that they like the flexibility to make their own choices."
Sainsbury's Marketing Director, Sarah Warby, said: "Careful management of household budgets, a growing awareness of the cost of food waste and more health-conscious living has driven a trend away from multiple product purchasing towards more single item purchasing. We have listened to our customers who have told us that multi-buy promotions don't meet their shopping needs today, are often confusing and create logistical challenges at home in terms of storage and waste. The commitment we are announcing today will make it easier for customers to shop for the products they love, when and how they choose, safe in the knowledge that they are getting the best value for money all of the time."
Jane Ellison, Minister for Public Health said: "We need to make the healthy choice the easy choice, and it is good to see a leading supermarket like Sainsbury's responding as customers become more health conscious. As part of our Childhood Obesity Strategy we will be looking at more ways in which we can support people to live healthier lives."
Source : Sainsbury's Press Release
www.j-sainsbury.co.uk
12 February 2016

Thank you for the excellent presentation that you gave at Woodbury Park on Thursday morning. It was very interesting and thought-provoking for our Retail members. The feedback has been excellent.


Martin Elliott. Chief Executive - Home Hardware.