UK DIY News
Sainsbury's/Argos Q1 results - analysis & comment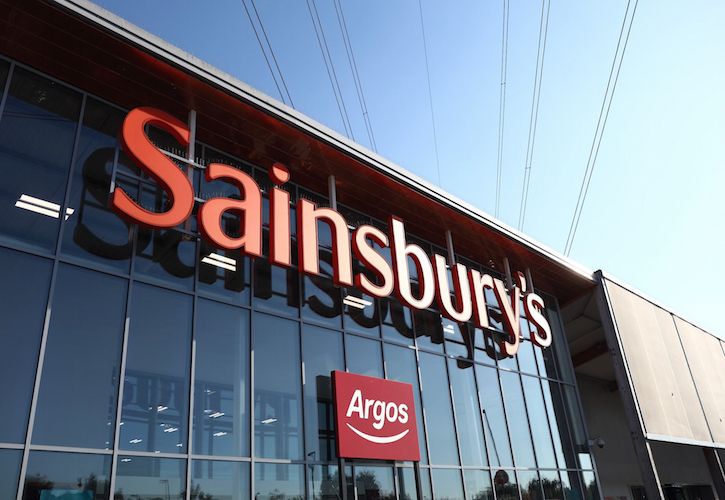 Unfortunately, it's difficult to agree with Sainsbury's decision to scrap separate supermarket like-for-like sales. Sainsbury's has been the clear underperformer in underlying food sales among Britain's large grocers for coming up to about a year, so the move to consolidate same-store Argos and supermarket figures inevitably raises the question of whether the group is window dressing. Either way, underlying grocery sales growth is a vital measure for investors.
The removal of the information is not progressive in our view. As it is, total like-for-like sales growth of 2.3% (excluding fuel) in the first quarter suggests improvement at both Argos and the supermarket. Note combined underlying sales growth of 0.3% in Q4, when food fell 0.5% and the catalogue chain rose 4.3%. It's still possible food remained mildly negative in Q1 though; Argos growth is clearly faster and more sure-footed than Sainsbury's grocery sales.
The Argos success story looks to be continuing apace, though with General Merchandise slipping 50 basis points to 1% compared to Q4, it looks likely that larger specialists like Carphone Warehouse are beginning to take back the upper hand with mix changes and other efficiencies. Seasonal effects in Argos's wider set of categories (including toys) may partly account for the softening. Still Carphone's finance director last week gave an unquantified "solid" rating to underlying growth since April. It's a reminder that Sainsbury's one clear avenue of positive retail development will not go unchallenged.
Elsewhere, the 7.2% rise of Clothing reduces worries about seasonal effects and competition against in-house supermarket retail rivals and even high street fashion chains. We do however think differing mixes at Sainsbury's main rivals are valid qualifications of its claim to have outperformed general and clothing retailers.
With shares easing off an opening rise of 1.5%, investors appear to have taken a similarly restrained view, to that and to the group's affirmations about optimising prices with suppliers. More promisingly, the group's response to questions about a possible move on Nisa remains wisely tight-lipped. The stock's relative outperformance against Tesco and Morrisons so far this year—up a percentage point at last check—is anything but invulnerable, and the group seems aware that it has convincing on the merits of more M&A so soon after Home Retail.
It's worth noting that full-year profit guidance has been edged lower this morning: in May finance director Kevin O'Byrne was "comfortable" with a consensus estimate of £573m. He's still comfortable, though the figure he states on Tuesday is £572m.
Read - Sainsbury's delivers strong Q1 performance
In short, Sainsbury's has managed to keep playing successfully to its main strength—Argos—so far this year. But it continues to look exposed both to more sharply honed grocery competition and as larger electricals retailers widen their mix away from highly sensitive white goods categories. Unfortunately, there's little in Sainsbury's update that suggests its stock will not join those of its rivals in the red for the year.
Source: Ken Odeluga - Senior Market Analyst www.cityindex.co.uk
For more analysis, insight and intelligence sign-up for the Insight DIY weekly newsletter here.
05 July 2017

Insight provides a host of information I need on many of our company's largest customers. I use this information regularly with my team, both at a local level as well as with our other international operations. It's extremely useful when sharing market intelligence information with our corporate office.

Paul Boyce - European CEO, QEP Ltd.