UK DIY News
Selco Reports Double-Digit Growth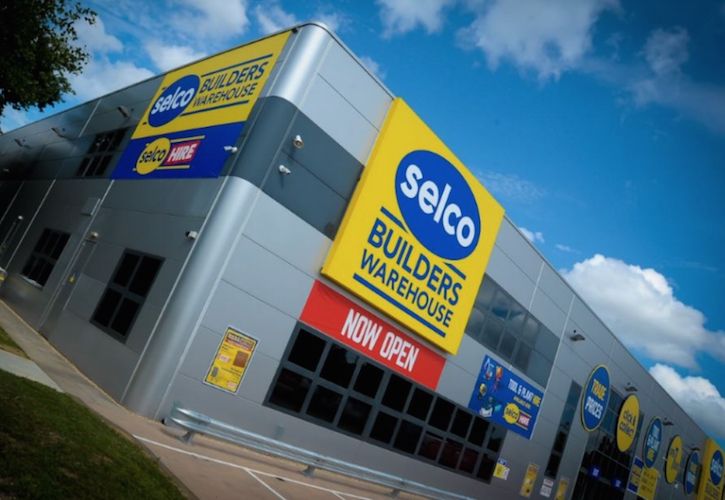 In its annual results, Grafton Group reported that its UK merchanting business has increased market share through organic growth from new Selco branches and through the Leyland SDM acquisition that completed in February 2018. The overall business responded well to generally subdued trading conditions in the residential RMI market and delivered a solid increase in profitability.
Grafton Group UK Merchanting:
2018

£'m

2017

£'m

Actual Change

Revenue

1,987.6

1,845.1

+7.7%

Adjusted operating profit before property profit

110.1

100.9

+9.1%

Adjusted operating profit margin before property profit

5.5%

5.5%

-

Adjusted operating profit

114.7

102.6

+11.9%

Adjusted operating profit margin

5.8%

5.6%

+20bps
The UK merchanting business delivered a good overall result increasing operating profit by 11.9 per cent, including a good contribution from Leyland SDM.
The UK economy grew by an estimated 1.4 per cent in 2018 and there was a modest reduction in housing transactions. House prices registered marginal growth for the year while mortgage approvals were slightly down on the prior year. Housing starts and completions grew by an estimated one to two per cent.
Average daily like-for-like revenue increased by 2.7 per cent as customer activity gained some momentum in the second half of the year following a decline in volumes in the first half. Building materials price inflation for the year was estimated at approximately 3.5 per cent. New branches generated revenue growth of 2.9 per cent (£53.1 million) and Leyland SDM contributed revenue growth of 2.4 per cent (£43.9 million). The disposal of two small non-core businesses and branch consolidations reduced revenue by 0.6 per cent (£11.3 million) which combined with an extra trading day led to overall revenue growth of 7.7 per cent.
The positive mix effect of market share gains by the higher gross margin Selco business and the Leyland SDM acquisition increased the gross margin of the UK merchanting business by 30bps. Intense price competition and pressure on gross margins continued to be a feature of trading in the traditional UK merchanting market.
The adjusted operating profit margin before property profit was maintained at 5.5 per cent.
Selco Builders Warehouse, the retail style merchanting model for trade and business customers, reported double digit revenue growth and increased operating profit with the benefit of lower branch opening costs. Revenue growth was primarily driven by the opening of new branches. Comparatively, low revenue growth in the like-for-like business reflected general weakness in the UK economy, relatively flat trading conditions in the RMI market, house price declines in London and the transfer of revenue from a number of established branches in London and other cities, that were operating close to capacity, to new branches that were opened within the catchment area of these branches.
Expansion of the Selco branch footprint continued with the opening of seven new branches taking the estate to 66 including 38 in the Greater London Area, which accounted for 72 per cent of revenue in 2018. The opening of 24 branches over the past three years has created a business of scale and one of the UK's largest and most successful merchanting brands with revenue exceeding £0.5 billion in 2018. There remains a significant opportunity to realise economies of scale over the coming years from growing revenue in branches that are currently in the early stages of development and from continued expansion of the network.
Prior to the year end, Selco successfully relocated its Cricklewood branch to a larger nearby facility when the current lease came to an end.
Leyland SDM, London's largest independent specialist decorators merchant, trading from a network of 21 high street branches in Central London, was acquired in February 2018. The acquisition reflects our focus on a resilient segment of the RMI market and an emphasis on developing a new channel from exceptional locations that complements the strong presence of Selco in the Greater London Area.
The performance of the business has met our expectations, delivering revenue in the year of £43.9 million and generating an operating profit of £6.5 million. We have secured the expected purchasing benefits between Leyland SDM and other Grafton businesses.
Buildbase experienced mixed trading conditions in the first half of the year reporting modest like-for-like revenue growth. Activity recovered somewhat in the second half and overall revenue growth for the year was driven by materials price inflation with volumes remaining broadly flat. The subdued trading conditions contributed to gross margin pressure in a highly competitive market and operating profit was down on the previous year's level due to the planned increase in costs associated with implementing the new trading and back office ERP system. Against a difficult market backdrop, there was a strong focus on cost control and cash flow generation. A number of back-office modules of the new ERP system have been successfully implemented and branch testing is currently ongoing with rollout expected to commence in the second quarter. The incremental costs of implementation and user training is circa £3.0 million in the current year.
Plumbase made excellent progress for the second successive year with a doubling of operating profit. The business made gains from streamlining its operating model and new marketing initiatives. The bathroom products distribution business experienced improved demand in the second half and delivered a good performance. The distribution centre in Bolton was relocated to a new facility with increased warehouse capacity.
Source : Grafton Group PLC
28 February 2019

Insight DIY is the only source of market information that I need and they always have the latest news before anyone else.

Neil Anderton - Sales Director, British Ceramic Tile