UK DIY News
Selected Homebase stores to get a Bunnings makeover in time for summer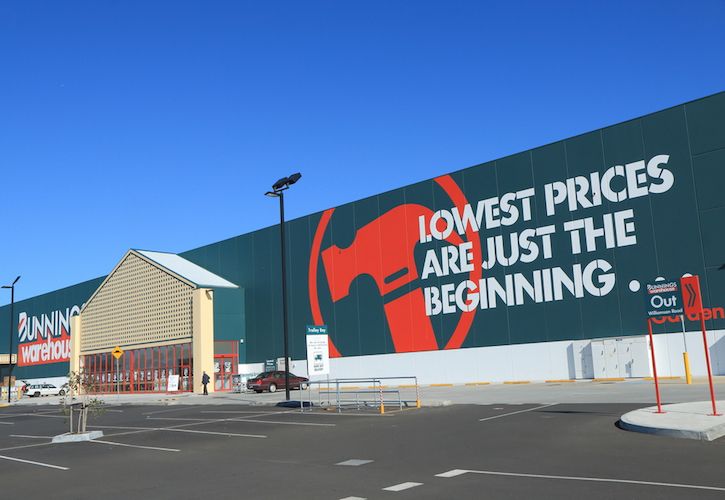 The big red hammer will hit UK shoppers in as little as eight weeks as Wesfarmers rolls out the Bunnings brand across a handful of Homebase stores in time for the warm summer weather.
It's understood Wesfarmers will rebrand up to nine Homebase stores as Bunnings, to capture the spike in demand for homewares, hardware and garden supplies during the northern hemisphere summer.
The conglomerate would not comment on a launch date for Bunnings in the UK but suppliers suggest Wesfarmers is keen to test the brand in a number of outlets clustered around Homebase's British headquarters in Milton Keynes.
What they want to do is maximise the potential sales and increased customers traffic over summer, one source close to the conglomerate said.
"The focus of the guys in the UK is to get the thing operational," he said.
Testing the market
"They will use this European summer to test the market, they will use a number of stores and see how each of them trades, each with a slightly different model."
There is also speculation Wesfarmers will alter the product mix at Homebase, with a stronger focus on gardening supplies and accessories, and a reduced range of soft homewares such as bedding and curtains.
Wesfarmers completed its $705 million acquisition of Homebase's network of 265 stores in late February, which it plans to rebrand as Bunnings, and use as a springboard for the launch of a pilot of warehouse-style outlets similar to its Australian business.
Wesfarmers attracted criticism for dispatching Homebase's senior management team in early March, a decision managing director Richard Goyder defended as a critical element in its plan to transform the embattled British chain into a "world-class business".
"When you go and invest £340 million ($642 million) of shareholders' money you've got to have a plan," Mr Goyder said.
"Part of the plan was that Peter Davis would run the business – we were clear on that from day one. The other part was that we would take a handful of people from Bunnings, which I think is a world-class business, into a business that frankly isn't world-class at the moment."
Mr Goyder said Wesfarmers had a proven track record of turning businesses around with Coles and Kmart. However it has run into some difficulties with its Target discount department store chain.
Wesfarmers is investigating how cash rebates from a number of overseas suppliers were used to bolster its half-year profit by about 25 per cent.
Guy Russo has recently taken control of Target from Stuart Machin, after stepping up to a new expanded role of chief executive of department stores for Wesfarmers in February, following his success with Kmart.
Mr Russo identified the supplier rebates in Target's numbers and brought them to the attention of Wesfarmers chief financial officer Terry Bowen, who set in train an investigation.
Mr Russo promised any improvement in Target's performance would not hurt Wesfarmers' competing discount department store Kmart, pointing to cost reductions as his major focus.
He said the next 12 months would be spent working out why so much of Target's revenue was spent on the business.
Source : Catie Low - Sydney Morning Herald
www.smh.com.au/business/retail/bunnings-to-launch-in-uk-for-european-summer-20160331-gnuy1i.html
04 April 2016

Thank you for the excellent presentation that you gave at Woodbury Park on Thursday morning. It was very interesting and thought-provoking for our Retail members. The feedback has been excellent.


Martin Elliott. Chief Executive - Home Hardware.