UK DIY News
Steinhoff acquires Poundland for £597m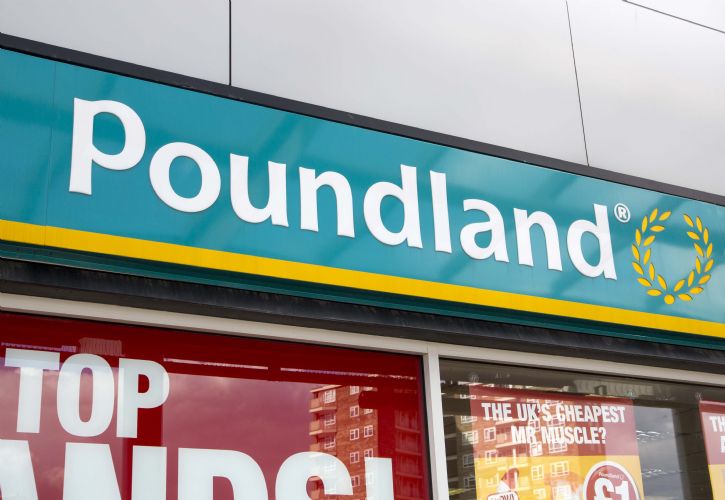 The boards of Steinhoff and Poundland have agreed terms on a takeover bid.
The offer entitles each Poundland shareholder to a total of 222 pence per share, comprising 220 pence in cash and a final dividend of two pence per share. This values the company at £597m.
A statement from the companies advises that the share value represents:
"...a premium of approximately 40.3 per cent to the Closing Price per Poundland Share of 158.25 pence on 13 June 2016 (being the last Business Day prior to the first acquisition of Poundland Shares by SEAG); and 13.3 per cent. to the Closing Price per Poundland Share of 196 pence on 12 July 2016 (being the latest practicable date prior to publication of this Announcement)."
"The Offer Price of 220 pence represents a premium of approximately 39.0 per cent. to the Closing Price per Poundland Share of 158.25 pence on 13 June 2016 (being the Business Day prior to the first acquisition of Poundland Shares by SEAG)."
J.P. Morgan Cazenove and Rothschild advised as to the financial terms of the Offer,
Poundland's Directors are to unanimously recommend that shareholders vote in favour of the proposal.
Commenting on the Offer, Darren Shapland, Chairman of Poundland, said:
"The Poundland Board believes that SEAG's all-cash offer presents Poundland shareholders with an opportunity to realise their shareholding at a certain and attractive price, securing earlier delivery of the Poundland Group's medium term value than could be expected from the ongoing turnaround process against a background of increasing economic uncertainty in the UK and a more challenging trading environment.
The single-price sector has undergone significant modernisation and professionalisation in recent years and is now a mainstream feature of UK retail. Through the hard work and dedication of our many thousands of talented colleagues, Poundland has played a pivotal role in that transformation. Steinhoff is a well-capitalised, international business with a clear and proven commitment to value retailing. They share our vision for the growth and expansion of Poundland and, as such, we believe they are a suitable and appropriate partner for our colleagues, our suppliers and stakeholders."
Commenting on the Offer, Markus Jooste, CEO of Steinhoff, said:
"The Board of Steinhoff and its management team are enthusiastic about the opportunities that this transaction brings: we believe that there is significant merit in bringing Poundland into Steinhoff's global network. Steinhoff is developing a fast-growing, price-led retail business across the UK and the rest of Europe. Poundland would be a complementary fit to this growth story.
Steinhoff recognises the strength and value of the Poundland management team and anticipates that they will play a key role in the ongoing growth and development of Poundland as part of the Steinhoff group. We look forward to welcoming Poundland employees to be part of one of Europe's leading multi-format discount retailers."

Image: James W Copeland / Shutterstock.com
Analyst Views:

David Cheetham of XTB.com said: "South Africa's Steinhoff Holdings has reached an agreement with Poundland to buy the remaining shares and complete a takeover of the firm. The latest development comes after Poundland rejected a cash offer from the same bidder last month. The offer price is 39% above the closing price on the 13th June, when the last offer was made and has clearly been seen as too good to turn down for the discount retailer. High-street retailers have endured a turbulent year to date with several high-profile bankruptcies and the recent hit to consumer confidence following the Brexit vote means the headwinds to businesses in the sector are rising.
Martin Lane, a representative at www.money.co.uk said: "This is an interesting takeover in light of the economic uncertainty after the Brexit vote. As shoppers gingerly part with their cash, companies like Poundland may benefit from consumers looking to save their money which is why the move from Steinhoff could prove to be a very shrewd one.
"It will be fascinating to see if Poundland chooses to rebrand itself as we face life outside of the EU. My prediction is the business will struggle to keep everything priced at a £1 and they may instead have to become a discount store with prices gradually creeping up."
Source : Poundland and Insight DIY
www.poundlandcorporate.com
To advertise on the Insight DIY website and download our media pack, click here.
Sign-up for our weekly newsletter here.
If your business is interested in pricing intelligence or you're currently trying to track retail prices manually, there really is a much easier way. Just contact us here.
13 July 2016

I find the news and articles they publish really useful and enjoy reading their views and commentary on the industry. It's the only source of quality, reliable information on our major customers and it's used regularly by myself and my team.

Simon Fleet - Sales & Marketing Director, Thomas Dudley Ltd