Digital Retail News
Study shows impact of mobile and tablet use on online sales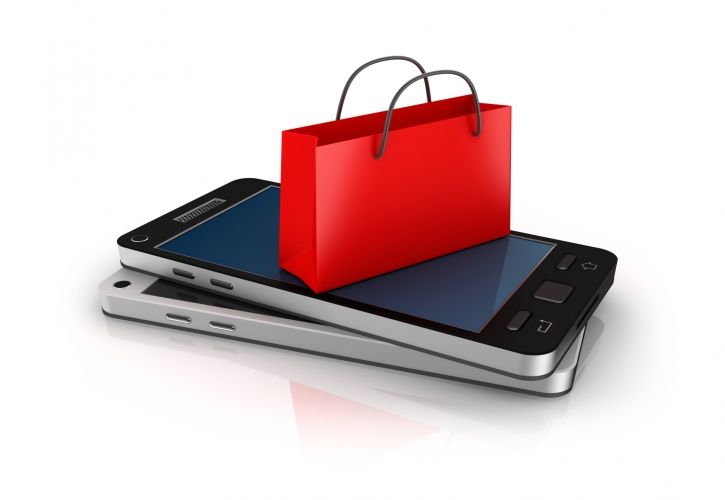 Despite UK online retail sales showing the weakest August since records began (in 2000), mobile is still on the up, according to the latest figures from the IMRG [IRDX VIMR] Capgemini [IRDX VCPG] e-Retail Sales Index.
Sales made via a mobile device saw an increase of 33% in August. The Index revealed an emerging trend in regard to the split of mobile device used for making online sales. In 2014, smartphones accounted for 20% of m-retail sales, compared to 80% made via a tablet device. In 2015, the balance has shifted, with 28% of sales made via a smartphone, compared to 72% made on a tablet.
UK online retail sales were up just 5% year-on-year last month and down 6% on July. Whilst it follows a particularly strong August 2014 (18%), it does mark the weakest performing August since the launch of the Index in 2000.
The late Bank holiday has been blamed, but this and the return to school is likely to lift the figures for September. And let's not forget, that, despite this dip, the Index has seen a solid year-to-date increase of 10%.
Mobile and tablet use is fuelling a £8.9 billion increase in online sales, contributing to the heavily to the £60 billion set to be spend online in 2016, according to research from RetailMeNot, a marketplace for digital offers.
RetailMeNot found that shoppers spend an average of £57.53 per transaction on PCs today, versus £51.71 on tablet and £47.01 on smartphones, however PC-only shoppers tend to make fewer transactions so ultimately spend less over the course of a year.
As shoppers become more comfortable with tablets and smartphones, transaction size is increasing. In 2016, transaction size on tablets and smartphones is tipped to grow by 5.7 per cent and 12.5 per cent to £54.91 and £52.02 respectively. Comparatively, PC transactions are expected to rise slightly by 2.6 per cent to £60.45.
Giulio Montemagno, Senior Vice President International, RetailMeNot explains: "Mobile shoppers typically spend longer researching and comparing products before making a purchase, but as the mobile shopping experience improves we are seeing mobile and tablet users shop online more frequently and spend more each time. Retailers that have been quick off the mark to improve and more efficiently personalise the multichannel shopping experience are now seeing their investment pay off. Comparatively, retailers that have yet to fully embrace mobile and tablet devices are at risk of falling further behind the competition if they do not act quickly."
The study, carried out in conjunction with the Centre for Retail Research, reveals that multichannel shoppers are set to spend £1,962 online in 2016, versus £1,014 for PC-only shoppers – a difference of 94 per cent or almost £950.
The difference in spend between multichannel shoppers and PC-only shoppers has increased rapidly over the past year. In 2014, multichannel shoppers spent £1,531 annually – just 59 per cent or £566 more than PC-only shoppers.
While multichannel shoppers are known to spend more than those who stick to a single channel, the study confirms that the gap between how much multichannel and PC-only shoppers spend online is growing fast, buoyed by greater use of mobile and tablet devices for shopping and an increase in transaction size and frequency of purchase.
Source : Internet Retailing
http://internetretailing.net/2015/09/mobile-the-bright-light-in-a-weak-august-for-online-retail-sales/ and http://internetretailing.net/2015/09/and-its-fuelling-8-9bn-increase-in-online-sales/
17 September 2015

I find the news and articles they publish really useful and enjoy reading their views and commentary on the industry. It's the only source of quality, reliable information on our major customers and it's used regularly by myself and my team.

Simon Fleet - Sales & Marketing Director, Thomas Dudley Ltd