UK DIY News
Survey shows homeowners spend an average £30,000 on gardens in a lifetime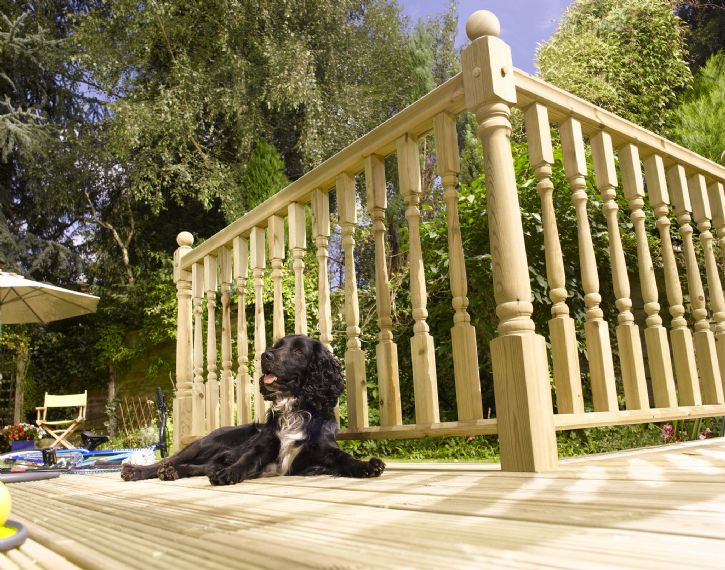 According to recent statistics, a third of homeowners improve their garden every year by landscaping, adding fencing, or decking*, thus providing retailers with the perfect opportunity to increase sales.
British gardeners will spend an average of £30,000 on their gardens over their lifetime, with hard landscaping, including decking, accounting for a whopping £9,000 of consumers' garden spend.
On top of this, homeowners look to renew patios and decking an average of six times during their adult years**, providing a fantastic opportunity for retailers to benefit.
There is a common misconception that installing decking is a time consuming, difficult task; but that couldn't be further from the truth. In some cases, decking can be installed in a day, making it an ideal DIY project.
Richard Burbidge offers a wide range of outdoor decking balustrades in a variety of styles and finishes to suit any home.
Richard Burbidge's FUSION® system, combines round hardwood handrails with aluminium rails and newels, along with a choice of four stylish 'infill' options. It's simple to install, and comes with a choice of sleek and simple timber balusters, slatted timber panels to blend with the deckboard or fences, and glass or acrylic panels.
By stocking the right mix of balustrades, retailers can meet the needs of the growing number of homeowners looking to purchase outdoor decking. What's more by giving balustrades extra prominence in store, and giving merchandising that extra bit of thought retailers can sit back and watch sales soar this summer.
For more information on Richard Burbidge's range of balustrades visit www.deckplanner.co.uk or call 01691 678300.
*Nationwide
**GardeningExpress.co.uk
Source : Richard Burbidge Press Release
18 April 2015

Insight DIY is the only source of market information that I need and they always have the latest news before anyone else.

Neil Anderton - Sales Director, British Ceramic Tile