International DIY News
The first amazon go store opens in Seattle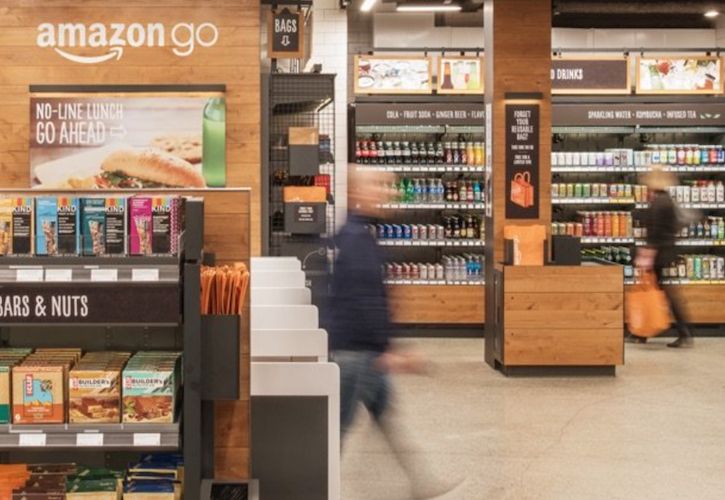 Amazon go, the innovative 'till less' grocery store from Amazon, opens its doors to the public in Seattle later today.
Here, we let Amazon tell you all about it:-
What is Amazon Go?
Amazon Go is a new kind of store with no checkout required. We created the world's most advanced shopping technology so you never have to wait in line. With our Just Walk Out Shopping experience, simply use the Amazon Go app to enter the store, take the products you want, and go! No lines, no checkout. (No, seriously.)
How does Amazon Go work?
Our checkout-free shopping experience is made possible by the same types of technologies used in self-driving cars: computer vision, sensor fusion, and deep learning. Our Just Walk Out Technology automatically detects when products are taken from or returned to the shelves and keeps track of them in a virtual cart. When you're done shopping, you can just leave the store. Shortly after, we'll send you a receipt and charge your Amazon account.
Watch - What's it like to shop at an amazon go?
What can I buy at Amazon Go?
We offer delicious ready-to-eat breakfast, lunch, dinner, and snack options made by our chefs and favorite local kitchens and bakeries. Our selection of grocery essentials ranges from staples like bread and milk to artisan cheeses and locally made chocolates. For a quick home-cooked dinner, pick up one of our chef-designed Amazon Meal Kits, with all the ingredients you need to make a meal for two in about 30 minutes.
How do I shop at Amazon Go?
All you need is an Amazon account, the free Amazon Go app, and a recent-generation iPhone or Android phone. You can find the Amazon Go app on the Apple App Store, Google Play, and Amazon Appstore.
When you arrive, use the app to enter the store, then feel free to put your phone away—you don't need it to shop. Then just browse and shop like you would at any other store. Once you're done shopping, you're on your way! No lines, no checkout.
Where is Amazon Go located?
Our store is located at 2131 7th Ave, Seattle, WA, near the corner of 7th and Blanchard.
When can I visit?
We're open 7AM—9PM, Monday through Friday.
How big is the store?
Our roughly 1,800 square feet of retail space is conveniently compact so busy customers can get in and out fast.
Do you have any people working in the store?
Yes. Our great team of associates works in both the kitchen and the store to prep ingredients, make our ready-to-eat food, stock shelves, and help customers. (Need a product recommendation? Ask an associate!)
Why did you build Amazon Go?
We asked ourselves: what if we could create a shopping experience with no lines and no checkout? Could we push the boundaries of computer vision and machine learning to create a store where customers could simply take what they want and go? Our answer to those questions is Amazon Go and Just Walk Out Shopping.
Source; Insight DIY Team and Amazon.
For all the very latest retailer news and intelligence, sign up for the Insight DIY newsletter here today.
22 January 2018

Insight provides a host of information I need on many of our company's largest customers. I use this information regularly with my team, both at a local level as well as with our other international operations. It's extremely useful when sharing market intelligence information with our corporate office.

Paul Boyce - European CEO, QEP Ltd.