International DIY News
The Home Depot achieves highest quarterly sales in company history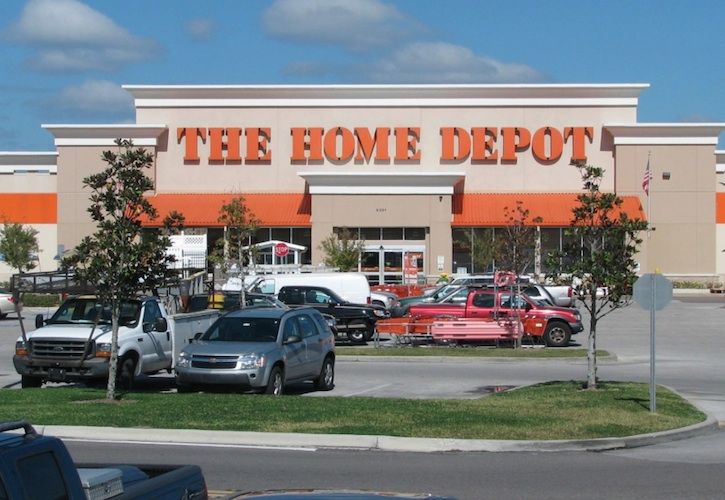 The Home Depot®, the world's largest home improvement retailer, today reported sales of $28.1 billion for the second quarter of fiscal 2017, a 6.2% increase from the second quarter of fiscal 2016. Comparable store sales for the second quarter of fiscal 2017 were positive 6.3% and comp sales for U.S. stores were positive 6.6%.
Net earnings for the second quarter of fiscal 2017 were $2.7 billion, or $2.25 per diluted share, compared with net earnings of $2.4 billion, or $1.97 per diluted share, in the same period of fiscal 2016. For the second quarter of fiscal 2017, diluted earnings per share increased 14.2 percent from the same period in the prior year.
"We were pleased with our results this quarter as our customers rewarded us with the highest quarterly sales in company history," said Craig Menear, chairman, CEO and president. "We also achieved the highest quarterly net earnings in company history. These results were made possible by our hard working associates and the outstanding values brought forth by our supplier partners."
Updated Fiscal 2017 Guidance
Based on its year-to-date performance, the Company updated its fiscal 2017 sales growth guidance and now expects sales will be up approximately 5.3 percent and comp sales will be up approximately 5.5 percent. The Company also raised its diluted earnings-per-share growth guidance for the year and now expects diluted earnings-per-share growth of approximately 13.0 percent from fiscal 2016 to $7.29. The Company's diluted earnings-per-share growth guidance includes the impact of $7 billionof share repurchases for fiscal 2017.
The Home Depot will conduct a conference call today at 9 a.m. ET to discuss information included in this news release and related matters. The conference call will be available in its entirety through a webcast and replay at ir.homedepot.com/events-and-presentations.
At the end of the second quarter, the Company operated a total of 2,282 retail stores in all 50 states, the District of Columbia, Puerto Rico, U.S. Virgin Islands, Guam, 10 Canadian provinces and Mexico. The Company employs more than 400,000 associates. The Home Depot's stock is traded on the New York Stock Exchange (NYSE: HD) and is included in the Dow Jones industrial average and Standard & Poor's 500 index.
Source: Insight DIY Team & Home Depot press release
Interested in following the fortunes of the largest Home Improvement retailers in the US? Then sign up for the Insight DIY newsletter here.
15 August 2017

Insight DIY always publishes the latest news stories before anyone else and we find it to be an invaluable source of customer and market information.

Max Crosby Browne - CEO, Home Decor