International DIY News
The Home Depot and Lowe's go head-to-head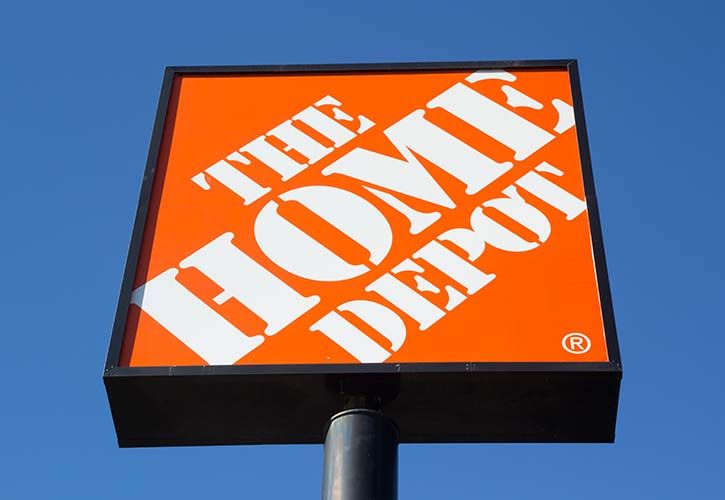 Home Depot Inc. (NYSE: HD) and Lowe's Companies Inc. (NYSE: LOW) are preparing for the earnings showdown next week. The two massive home improvement retailers are reporting earnings on Tuesday and Wednesday respectively. What separates this quarter from the rest of them is that it is considered the busy season for these retailers.
The consensus estimates for Lowe's call for $1.41 in earnings per share (EPS) on revenue of $18.34 billion. In the same period of last year, it posted EPS of $1.20 and $17.35 billion in revenue.

Home Depot has consensus estimates of $1.97 in EPS on $26.48 billion in revenue, versus the $1.71 in EPS and $24.83 billion in revenue it posted in the year-ago quarter.
Housing and construction are still going strong from a technical standpoint, and both companies are coming up to previous highs after some consolidation. They are also much closer to the new money being added to the system since housing loans are generally third in line after stocks and bonds to have prices bid up.
Overall, analysts are expecting that Home Depot and Lowe's are benefiting from lower gasoline prices this summer, which in effect would allow for more consumer spending on home projects.

Lowe's has performed more or less in line with the broad markets with the stock up about 8.6% year to date. Over the past 52 weeks, it is actually up closer to 20%.
Home Depot has lagged behind the broad markets, with the stock up only about 5% so far this year. But over the past year, the stock is up nearly 19%.
Shares of Home Depot were trading down 0.4% at $136.50 on Friday, with a consensus analyst price target of $148.05 and a 52-week trading range of $92.17 to $139.00.
Lowes was down 0.8% at $81.61, in a 52-week range of $62.62 to $83.65. The consensus price target is $86.92.

Image: Rob Wilson / Shutterstock.com
Source : Chris lange – 247WallSt.com
http://247wallst.com/retail/2016/08/12/home-depot-vs-lowes-earnings-showdown/

Want more news like this? Sign-up for our weekly newsletter here.

If your business is interested in pricing intelligence or you're currently trying to track retail prices manually, there really is a much easier way. Just contact us here.

To advertise on the Insight DIY website and download our media pack, click here.
12 August 2016

Thank you for the excellent presentation that you gave at Woodbury Park on Thursday morning. It was very interesting and thought-provoking for our Retail members. The feedback has been excellent.


Martin Elliott. Chief Executive - Home Hardware.