International DIY News
The Home Depot reports record Q4 results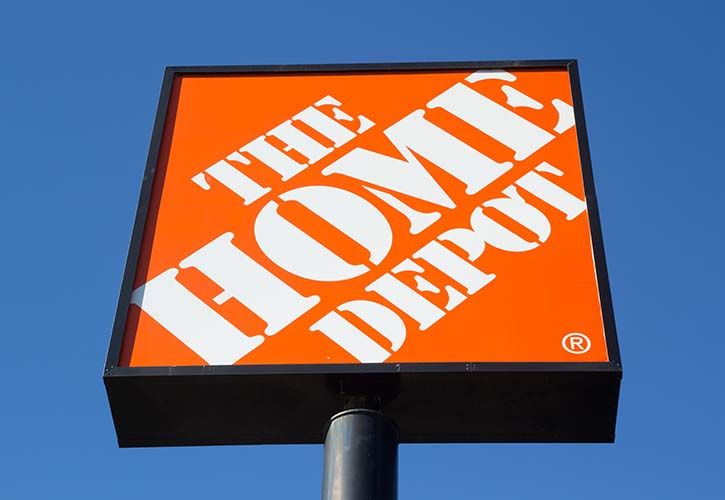 The Home Depot®, the world's largest home improvement retailer, today (23rd February) reported sales of $21.0 billion for the fourth quarter of fiscal 2015, a 9.5 percent increase from the fourth quarter of fiscal 2014. Comparable store sales for the fourth quarter of fiscal 2015 were positive 7.1 percent, and comp sales for U.S. stores were positive 8.9 percent.
Net earnings for the fourth quarter of fiscal 2015 were $1.5 billion, or $1.17 per diluted share, compared with net earnings of $1.4 billion, or $1.05 per diluted share, in the same period of fiscal 2014. For the fourth quarter of fiscal 2015, diluted earnings per share increased 11.4 percent from the same period in the prior year.

Fiscal 2015
Sales for fiscal 2015 were $88.5 billion, an increase of 6.4 percent from fiscal 2014. Total company comparable store sales for fiscal 2015 increased 5.6 percent, and comp sales for U.S. stores were positive 7.1 percent for the year.

Earnings per diluted share in fiscal 2015 were $5.46, compared to $4.71 per diluted share in fiscal 2014, an increase of 15.9 percent.

Fiscal 2015 results include a pretax net expense of $128 million, or $0.06 per diluted share, related to the Company's 2014 data breach, of which $9 million, or $0.00 per diluted share, was recognized in the fourth quarter.

"Our focus on improving the interconnected customer experience, along with solid execution and continued recovery in the U.S. housing market, resulted in record sales and net earnings for 2015," said Craig Menear, chairman, CEO and president. "I'd like to thank our associates for their hard work and dedication to our customers."

Capital Allocation Strategy
The Company today announced that its board of directors declared a 17 percent increase in its quarterly dividend to $0.69 per share. "As a testament to our commitment to create value for our shareholders, the board has increased the dividend for the seventh consecutive year," said Menear.

The dividend is payable on March 24, 2016, to shareholders of record on the close of business on March 10, 2016. This is the 116th consecutive quarter the Company has paid a cash dividend.

Combined with today's announcements, the Company reiterated its capital allocation principles:

- Dividend Principle: Targeting a dividend payout ratio of approximately 50 percent of net earnings.
- Share Repurchase Principle: After meeting the needs of the business, use excess cash to repurchase shares, with the intent of completing its remaining $11.0 billion share repurchase authorization by the end of fiscal 2017.
- Return on Invested Capital Principle: Maintain a high return on invested capital, with a goal of reaching 35 percent by the end of fiscal 2018.

Fiscal 2016 Guidance
Given the strength of the U.S. dollar, the Company provided a range of sales, comp sales and diluted earnings-per-share growth to reflect the difference between 2015 average exchange rates and current exchange rates. If currency exchange rates remain where they are today, this would cause a negative impact to fiscal 2016 net sales growth of approximately $800 million, as well as a negative impact on diluted earnings-per-share growth of approximately $0.06 per share. The low-end of the Company's sales and diluted earnings-per-share growth guidance reflects this currency impact.

- Sales growth of approximately 5.1 to 6.0 percent
- Comparable store sales growth of approximately 3.7 to 4.5 percent
- Five new stores in Mexico
- Flat gross margin rate
- Operating margin rate expansion of approximately 70 basis points
- Tax rate of approximately 37 percent
- Share repurchases of approximately $5.0 billion
- Diluted earnings-per-share growth after anticipated share repurchases of approximately 12 percent to 13 percent, or $6.12 to $6.18
- Capital spending of approximately $1.64 billion
- Depreciation and amortization expense of approximately $1.9 billion
- Cash flow from the business of approximately $10.0 billion

See the full results publication here.

Image: Rob Wilson / Shutterstock.com
Source : The Home Depot - Investor Relations

23 February 2016

Insight DIY always publishes the latest news stories before anyone else and we find it to be an invaluable source of customer and market information.

Max Crosby Browne - CEO, Home Decor