UK DIY News
Topps Tiles delivers record revenue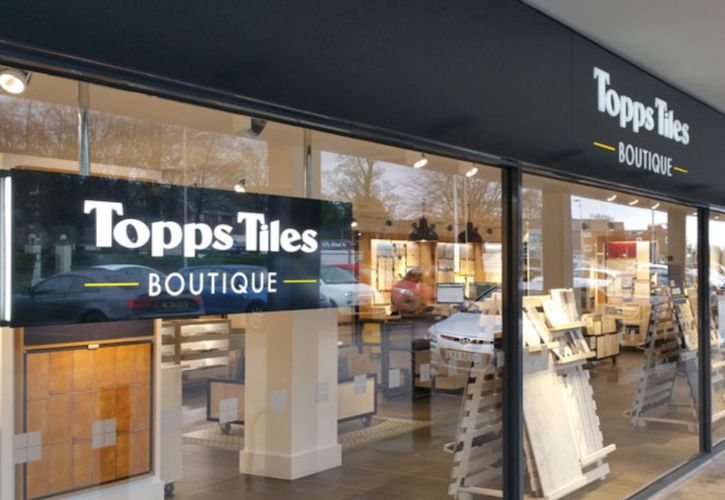 Topps Tiles Plc the UK's largest tile specialist, has announced its annual financial results for the 52 weeks ended 1 October 2016.

Financial Highlights
• Record sales of £215.0 million (2015: £212.2 million). Like-for-like sales growth of 4.2% (2015: +5.4%)
• Gross margin increased to 61.9% (2015: 61.2%) reflecting further sourcing gains and our focus on a differentiated product offer
• Adjusted profit before tax2 of £22.0 million, up by 7.8% or 10.0% on a 52 week comparable basis
• Increased final dividend of 2.5 pence per share (2015: 2.25 pence per share), making a total for the year of 3.5 pence per share (2015: 3.00 pence per share), an increase of 16.7%
• Net debt4 at period end reduced to £24.8 million (2015: £28.4 million)

Operational Highlights
• Strategy of "Out Specialising the Specialists" continues to deliver successful results
• Trade increased to 52% of total sales (2015: 50%) driven by growth of the trade loyalty programme and trend for "do it for me"
• Sales benefiting from continued new product development – 12.6% of tile revenues generated from ranges launched in the last 12 months (2015: 9.3%)
• Digitisation of "Rewards +" trade loyalty programme to enhance offer to trade customer base
• Active management of store portfolio – 19 new openings (including 4 rebrands and 2 relocations), 15 closures, and 15 refits completed in the year, c.15 new openings expected in current financial year

Current Trading and Outlook
• The Group is now trading from 352 stores (2015: 346 stores)
• In the first eight weeks of the new financial period, Group revenues, stated on a like-for-like basis, increased by 0.8% (2015: 3.3%)
• Stable gross margin expected this year, despite significant FX headwinds

Commenting on the results, Matthew Williams, Chief Executive said: "I am pleased to report that Topps has delivered a strong performance for the year, with our unrivalled combination of range, inspiration and convenience resonating with more customers and driving sales to a new record.
Sales growth, combined with gross margin improvements and strong cost controls, generated a 10% increase in profits and a 17% increase in dividend.

"Like for like sales in the first eight weeks of the new financial year were ahead by 0.8%. Our proven strategy, well-invested business and market leading position, leave Topps well-placed for further progress in the year ahead."
Download the full results press release here.
Download the full 27 page results presentation here.
Source: Topps Tiles PLC
Want to keep up with all the latest news on Tile Retailers? Sign up for our weekly newsletter here.
29 November 2016

Insight DIY is the only source of market information that I need and they always have the latest news before anyone else.

Neil Anderton - Sales Director, British Ceramic Tile