Digital Retail News
What can retailers learn from Snapchat?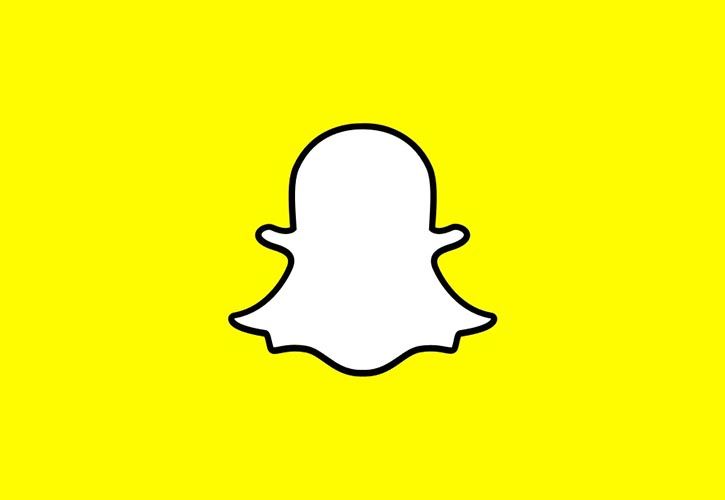 The retail climate is growing at a rapid pace with the almost continuous introduction of new on and offline technologies including the use of iBeacons, Apple and Android Pay and instore tablets that personalise the customer journey.
In the age of instant communication, consumers expect the retail process to also be seamless, highly efficient and tailored to meet their needs.
Originally launched in 2011 under the name "Picaboo", Snapchat: the photo messaging app has taken the interest of millennials by storm. The smartphone and pc application now has over 100m active users and over 7bn daily video views. The broad reach of the app now sees senior ad buyers and media companies starting to take notice and planning to advertise on the platform over other social media sites. American presidential candidates are even running campaigns via the app.
While retailers have increasingly used Snapchat as a form of advertising, there are also a number of features that are intrinsic to how the app operates, from which retailers can learn from.
Same usage (across every device)
Snapchat is designed to provide the exact same features when used across multiple different devices. While this shouldn't necessarily be the case for retailers' trading platforms, cross channel retail features should remain constant to allow for like-for-like processes.
For example promotional offers, vouchers and return policies should be the same across both online and offline spaces for the ease of customers. If these are not the same, shoppers may be alienated from certain channels.
Tailoring features to specific people
In-keeping with constant movement of the day, Snapchat updates its news features daily and continually launches new filters which correspond to an individual's current location or cultural events.
Like Snapchat, it is essential that retailers personalise their offering to capture their target audience. As each individual partakes in slightly different retail practices, retailers must accommodate to each individual rather than operating on a "same offering for all" basis.
True Religion, for example is pioneering a number of personalisation methods such as its "Black Book". This involves digitally tracking customer history in order to suggest specific products that individuals may be interested in based on what they have bought before.
Further, Asos, among other retailers, runs targeted email campaigns relating to yearly events or suggestions based on shoppers' previous orders.
Retailers should take advantage of national holidays and events by specifically tailoring their offering to capture greater volumes of shoppers.
Additional content (more than just its primary purpose)
In early 2015, Snapchat launched its Discover page. The feature acts as a content outlet which allows users to access specifically curated daily posts from the world's top media companies and brands.
In all areas, content is key. It's no longer just about the hard sale, rather retailers have begun to adapt blogs and additional content on their websites as a subtle form of advertising and as an extra feature. Fashion retailers for example may choose to comment on red carpet outfits and give their own product comparisons which both inform and encourage consumers to buy the product.
In addition, companies that use social media as an engagement and sharing platform are more likely to enjoy higher traffic and more positive brand awareness.
Instant communication
In an age where consumers are continually communicating via their smartphones, retailers need to be part of the constant dialogue.
Some customers no longer have time to go into store or call up about their queries and instead take to social media to communicate with retailers directly. It is essential that brands have and are active on social media outlets, in particular Twitter, to deliver strong levels of customer service on all platforms.
Research conducted in 2013 from etail giant eBay estimated that the value of social media for retail will more than double from £1.5bn to reach around £3.3bn in two years. The total value has now exceeded this.
Simple navigation
Snapchat's simple use and navigation is what makes it so effective and user-friendly. As with instant communication, time-poor shoppers expect a seamless shopping process.
Studies over the last five years have found alarmingly high basket abandonment rates which average between 50% and 80%.
It is essential that ecommerce platforms simplify its checkout processes to minimise dropout rates.
Figures from Tryzens, a leading provider of digital commerce and retail managed service solutions showed that 99% of women and 97% of men state that clear and easy website navigation is their top priority when shopping online.
Further, findings from Ipsos suggests that 70% of shoppers prefer to buy online with retailers that have a high street presence. Showrooming is evidently common among a majority of shoppers, thus making simple navigation crucial for transactions to be completed.
Similarly, store layouts can play a vital part in the success of certain products. Simple and logical navigation routes to certain products around the store can ultimately result in greater consumer satisfaction and often, a bigger sale.

Source : Talya Misiri - Retail Gazette
http://www.retailgazette.co.uk/blog/2016/06/what-can-retailers-learn-from-snapchat
01 July 2016

Insight provides a host of information I need on many of our company's largest customers. I use this information regularly with my team, both at a local level as well as with our other international operations. It's extremely useful when sharing market intelligence information with our corporate office.

Paul Boyce - European CEO, QEP Ltd.