UK DIY News
Wilko profit almost wiped out by decline in sterling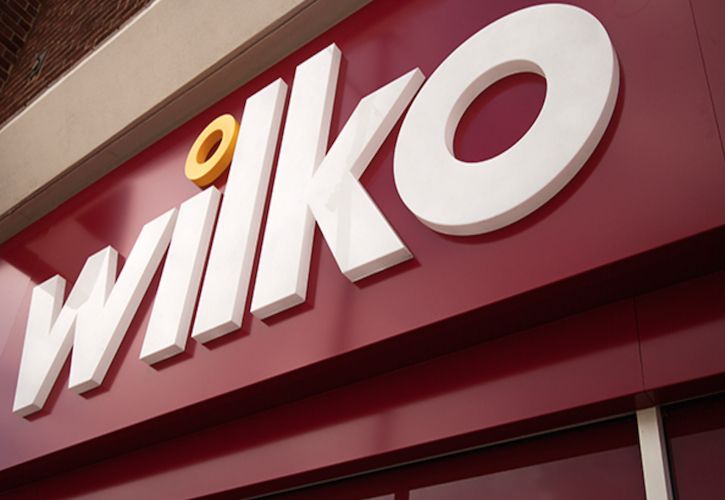 Discounter Wilko has recorded a sharp decline in their annual profits, due to both the weakening of Sterling since Brexit and the "unilateral imposition" of the national living wage.
For the 12 month period to 28th January 2017, Wilko Retail Ltd reported an 80% decline in pre-tax profits to just £5.2m, on a total turnover of £1.513bn, the situation being exacerbated by a £12.9million loss from currency forward contracts.
Having had access to their accounts from Company House, the Insight DIY team have cast our eyes over the detail and have found the following:-
Total turnover for the trading year ending 28th January 2017 was £1,512,763, compared to £1,464,475 in the year ending January 2016 and £1,444,536 in 2015.
Total sales increased by 3.3%, whilst like for like sales increased by 1%.
19 new stores opened during the period.
EBITDA fell from £56.8m in 2015/2016 to £48.9m in 2016/2017.
Capital investment programme increased to £41m compared to £24m the previous year.
The company ended the year with £70.8m cash and no debt.
A paragraph was included in the report with regard to the £2.2m fine Wilko received in January 2016 following a workplace accident that left a colleague with life changing injuries. Since the accident, the company has carried out a full review and introduced a range of health and safety initiatives and a substantial investment in team training.
Read - Wilko fined £2.2m over workplace accident
Wilko commented as follows:-
Economic Backdrop
"Most UK retailer's plans for 2016 were buffeted by economic and geo-political events beyond their control. Domestically, Chancellor Osborne's final austerity budget surprised the industry by its unilateral imposition of a statutory minimum living wage at well above expected levels from April 2016."
"All low margin businesses in a zero inflation economy were affected. The EU referendum campaign was conducted against pessimistic forecasts for the UK economy. The result saw the UK public vote to leave the European Union, the first nation to do so since the union was created".
Business Strategy
"In the latter half of the year, the business has embarked upon defining the strategy for the group for the longer term. The work undertaken builds upon previous priorities and includes a wider review of the Group. During the coming year the Group will move to implementation of the strategy and as previously communicated, ensuring the Group has the capacity and operational capability to deliver will be crucial".
Changes in Key Personnel
"During the year there have been a number of changes to the Board. Robin Lassiter (Retail Director) announced his plans to retire in the summer of 2017. Frankie Adams (Trading Director) announced his plans to leave Wilko as he plans to relocate his family. Frankie left the business on 14th April 2017".
"We also welcomed new appointments to the team. Sean Emmett joined us as Digital Director and Anthony Houghton, joined as Retail Director, replacing Robin. Adam Lambert has been promoted to Acting Trading Director, recognising the talent we have, both internally and ability to attract externally".
"2016 has seen Wilko take steps forward as we invest in the infrastructure which will enable the Group to deliver the ambition of sustainable growth. The business continues to put customers at the heart of what we do. The uncertain UK economy provides a challenge for all businesses, but we are confident that through continuing our engagement with our team members and customers, Wilko is positioned well to succeed.
Insight DIY Analysis
The original discounter Wilko has struggled in recent years to both grow turnover and increase profits, as competitors have rapidly expanded their store networks. The growth of Poundland, B&M Retail, Savers and to a certain extent The Range, Aldi and Lidl have exposed Wilko on price across many core categories. Many of these new stores are located on high streets within close proximity to Wilko's and have as a result eroded their market share.
We've continued to track a basket of their retail prices across the Decorative Category in our Insight DIY iPaint30 and until the arrival of Bunnings, Wilko consistently beat B&Q, Homebase and Wickes on price. Since the opening of their first Warehouse in February, Bunnings they have been the lowest price retailer on both key branded and own label paint and decorating accessories, undercutting Wilko by 8-10%.
It sounds from their report that there's a new strategy being formulated to deliver sustainable growth in the future. As they are stuck with their store locations and limited store size, the only real option they have is to become more competitive on price and re-take the high ground from B&M and Poundland. This will cost them dearly and unless they dramatically reduce their cost base, we would expect to see Wilko making a loss in the next trading year.
Source: Steve Collinge - MD Insight Retail Group Ltd
Interested in all the very latest news on Wilko and the discounters? Sign up for the weekly Insight DIY newsletter here.
26 July 2017

Insight DIY always publishes the latest news stories before anyone else and we find it to be an invaluable source of customer and market information.

Max Crosby Browne - CEO, Home Decor