UK DIY News
Wilko staff likely to lose Sunday and Bank Holiday pay premium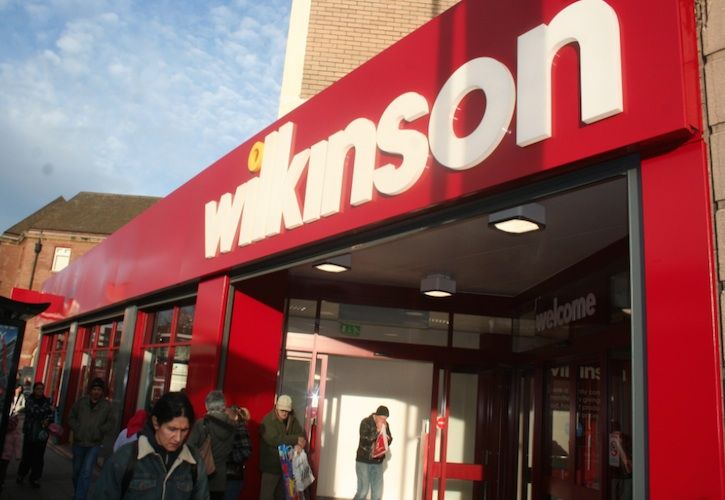 Wilko set to axe 'premium' payments for staff working Sundays and Bank Holidays as bosses blame new Living Wage for changes
Staff at discount homeware store Wilko could see 'premiums' for working Sundays and Bank Holidays vanish from April 2016.
In documents seen by This is Money, bosses at Wilko say the changes are set to come into effect because of the Government's new Living Wage.
At present, its 18,000 strong workforce receive either time and a half or double time – depending on when they started – for working Sundays, Bank Holidays, unsocial hours, nightshifts or doing more than 39 hours per week.
These premiums are now set to be axed within two months after talks with its recognised trade union GMB. Those working nightshifts would see extra pay of just £1.50 per hour.
Wilko – formerly known as Wilkinson – has around 400 stores and was created in 1930. Last year, half of the dynasty behind the chain banked £63million by selling their share to the rest of the family.
Accounts from last summer showed sales fell 1.2 per cent in the year to 31 January 2015 which sent pre-tax profits down from £27.6million to £5.5million.
It has been hard hit by the rise of rivals such as B&M Stores and Poundland and admitted last year it had lost some of its market share.
This year, it appears to be changing strategy, for example opening a smaller store just before Christmas on affluent High Street Kensington in West London.
As a result of the mooted changes, over 25s would receive basic pay of £7.65 an hour. Those aged 21 to 24 would receive £7.20 per hour and under 21s £6.85 an hour.
To pay for these increases, Wilko says: 'Some of the increases will be offset by the removal of the majority of our current premium payments.'
But it adds: 'The remaining cost will reduce profits, demonstrating our commitment to investing in team member's pay and benefits.'
It also says it will be increasing staff discount in store from 13 per cent to 20 per cent.
Wilko says 11,339 of its team members would be better off and 7,922 worse off from the changes.

The potential changes will go to a ballet of its GMB members later this month. If successful, it would be implemented by April 2016.
Wilko adds pay for executives and managers are not 'currently in the scope of these discussions,' but assistant managers are.
The Living Wage was announced in July 2015 by Chancellor George Osborne. It is a compulsory minimum wage for those aged over 25 at £7.20 per hour. At present, the national minimum wage for those aged over 21 £6.70.
A Wilko spokesperson said: 'Our team members play a crucial part in our continuing success and our aim is to protect Wilko and our team members.
'This will also enable us to retain and recruit the right talent and improve our ways of working to deliver the best possible customer experience. We'll be keeping our team members informed as the process continues.'
At the weekend, we revealed how staff at supermarket giant Tesco are set to be told that pay rates for working Sundays and Bank Holidays, late nights and overtime hours will be slashed.
Source : Lee Boyce – DailyMail.co.uk
www.dailymail.co.uk/money/news/article-3427906/Wilko-set-axe-premium-payments-staff-working-Sundays-Bank-Holidays-bosses-cite-new-Living-Wage-changes.html
03 February 2016

Thank you for the excellent presentation that you gave at Woodbury Park on Thursday morning. It was very interesting and thought-provoking for our Retail members. The feedback has been excellent.


Martin Elliott. Chief Executive - Home Hardware.