International DIY News
Woolworths plans for 11 new Masters stores a year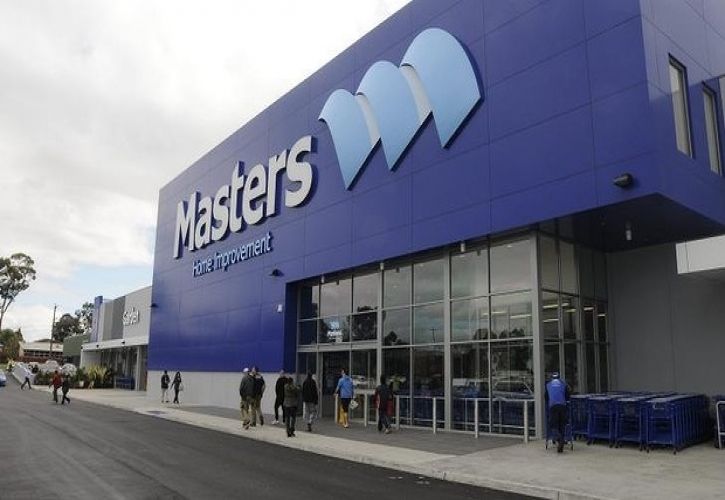 Woolworths is pressing ahead with plans to open as many as 11 Masters home improvement stores a year even though mounting losses are expected to dent group earnings until at least 2019.
Woolworths confirmed on Wednesday that the company and its US home improvement partner Lowe's Companies Inc had injected another $45 million into their joint venture this month, after a $90 million top-up in November, taking their total investment over the past five years to $3.02 billion.
A Woolworths spokeswoman said the new capital – $30 million from Woolworths and $15 million from Lowe's – would be used to fund growth.
"This funding is no different to what has been done in the past under the holding company for the joint venture – it is to fund the growth of the business," the spokeswoman said.
Woolworths confirmed that it planned to open between six and 11 Masters stores a year for the next few years – quashing industry speculation that the joint venture partners would put a halt on new stores when the number of Masters stores reached 60 or 70.
When Woolworths launched its foray into the hardware market in 2009, taking over wholesaler Danks, it foreshadowed a network of at least 150 big-box stores and hoped to secure the sites within five years.
However, the venture has failed to meet company expectations and Woolworths was forced to admit last August that home improvement would not break even in 2016 as planned.
Losses at Masters jumped from $73 million to $112 million in the December-half, taking losses for the entire home improvement business to $103 million, and analysts expect full-year losses to exceed $200 million, taking accumulated losses over the last three years to more than $500 million.
"The Masters first-half loss was worse than we had expected and suggests it is a long way from being a viable business," said Morgan Stanley analyst Tom Kierath.
"Masters and Home Improvement is now a business that is a serious drain on Woolworths' profitability," said Merrill Lynch analyst David Errington.
"In the early days, it may have been considered immaterial to the overall business. But home improvement now has around $3 billion of capital employed and we forecast it to lose $355 million in 2017."
One way Woolworths could recoup some of its investment would be to sell off Masters sites.
Woolworths said it had no immediate plans to sell sites, but pointed out that it was not generally a holder of property assets and preferred to lease sites.
Woolworths has raised more than $2 billion from property sales in the last two years, selling a $605 million portfolio of pubs and liquor stores to Charter Hall and super fund HOSTPLUS last September and offloading $1.4 billion of supermarkets in the SCA spin-off in 2012.
Property sources said the sale of a portfolio of Masters stores would be well received by investors, even though Masters is losing money.
"It's fair to say there would be a very attractive market for it," said one source. "At the end of the day you're effectively buying a Woolworths covenant and that would be considered very attractive in this environment ... they're not going to let a subsidiary of theirs flounder."
Woolworths said there had been no further changes to Lowe's put options after the latest capital injection. Lowe's has an option to sell its stake to Woolworths at market value any time after October 2016.
Source : Sydney Morning Herald
www.smh.com.au/business/retail/woolworths-injects-more-money-into-masters-to-fund-growth-20150311-141aa9.html
12 March 2015

I find the news and articles they publish really useful and enjoy reading their views and commentary on the industry. It's the only source of quality, reliable information on our major customers and it's used regularly by myself and my team.

Simon Fleet - Sales & Marketing Director, Thomas Dudley Ltd