Retailers - Argos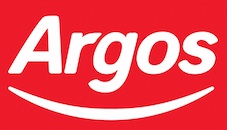 Argos is a unique multi-channel retailer recognised for choice, value and convenience. Argos sells general merchandise and products for the home to over 130 million customers a year from over 740 stores throughout the UK and Republic of Ireland, online and over the telephone. Argos continues to be the UK's largest high street retailer online with over 430 million website visits annually.
Argos is the UK's leading digital retailer, offering more than 33,000 products through www.argos.co.uk, its growing mobile channels, stores, over the telephone and uniquely, through Argos TV.
In the financial year to February 2012, Argos sales were £3.9 billion and it employed some 31,000 people across the business.
Argos is part of Home Retail Group, the UK's leading home and general merchandise retailer.
Read more about Argos here.

Thank you for the excellent presentation that you gave at Woodbury Park on Thursday morning. It was very interesting and thought-provoking for our Retail members. The feedback has been excellent.


Martin Elliott. Chief Executive - Home Hardware.