Search
100 Days to save Homebase - Feb 2018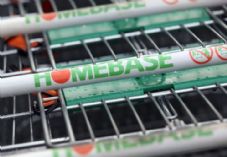 On Tuesday 27th February, it will be 100 days to the Wesfarmers Strategy Briefing on Thursday 7th June 2018. In this latest article Steve examines what are the 'self-induced' errors made at Homebase and what if anything can be done to save the Homebase business.
Bunnings is having its Masters moment in Britain - Feb 2018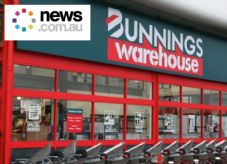 News.com.au - Following an interview between Steve Collinge and journalist Benedict Brook from the Australian news website, the following article was published on 7th February 2018.
DIY is not dead - Jan 2018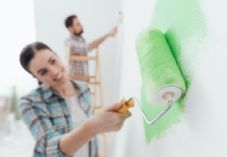 In his lastest opinion piece, Steve rues the demise of Changing Rooms and the fact that since the end of the successful series in August 2004, there has been nothing to provide consumers with the ideas, the inspiration and the much needed help and support to tackle do it yourself tasks around their home.
The road ahead - Jan 2018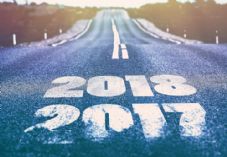 Steve gets out his crystal ball and provides a home improvement retailer by retailer guide to the initiatives, developments and challenges that we're likely to live through in the year ahead.
An 'Intoxicating Mix' - Jan 2018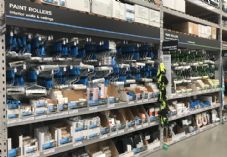 The Kingfisher unified range looks great on shelf, but it seems wrong that well known UK brands are being marginalised in favour of Kingfisher exclusive brands such as Dial, limiting consumer choice. "The speed with which B&Q has exited well-known brands, has only been matched by the speed with which Wickes has embraced them".
It's not a Bunnings and it's not a Homebase - Dec 2017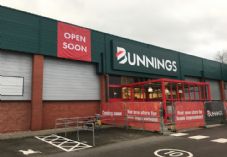 Steve visits the first smaller Bunnings (not Warehouse) conversion of the Homebase in Bicester and he really isn't impressed - "What they've created here is not a scaled down Bunnings, it's a new, ugly and totally unproven, frankenstein of a format that doesn't exist anywhere in the world".
Mano Mano - who are they and what are their UK plans? - Nov 2017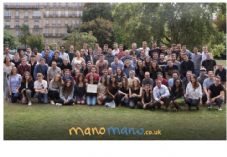 Having just received €60m further investment to grow their business in the UK, Steve goes in search of Mano Mano to find out more about them and what their intentions are for the UK market.
Is this the best looking DIY store in the country? - Sept 2017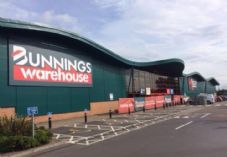 In this opinion piece, Steve debates whether the new Bunnings Warehouse in Worle (near Weston-super-mare) really is the best looking DIY store in the country. He also calls Wickes boring and asks why Kingfisher haven't dumped TradePoint long ago and replaced them with a Screwfix in every B&Q Warehouse.
Bunnings unleash the 'B&Q basher' in Milton Keynes - June 2017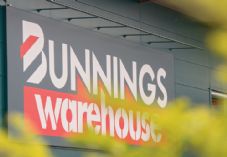 Over the last six weeks, like a phoenix, the Bunnings Warehouse in Milton Keynes has gradually emerged from the flames and ashes that once was a Homebase store on Snowdon Drive. The transformation is so complete, that it's hard to believe this ever was a Homebase in the first place and the green and orange branding, matching cushions and 15% off weekends are already a distant memory.
Retail Armageddon - coming to a store near you - May 2017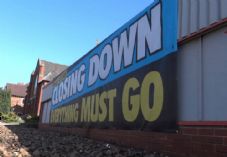 The year 2017 set the record for the most retail store closures in the US, at over 9,000 shops. In this article Steve looks into the performance of Home Depot, whose digital transformation appears to have insulated them from the impact of online shopping. With UK online penetration of home improvement purchases standing at a very low 5.5%and with the UK Home Improvement retailers doing little to follow the Home Depot example, is our own retail armageddon just around the corner.
B&Q and Wickes, you better watch your backs - March 2017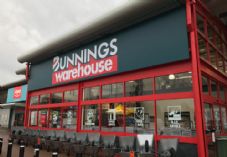 Using the robust retail pricing data that we obtain and crunch from home improvement stores every day, Insight DIY completed the first price basket containing identical and directly comparable branded and own brand products across B&Q, Homebase, Wickes, Wilko and now Bunnings. In this article Steve highlights how Bunnings have blown away the competition, undercutting competitors on price on many of the key branded decorative lines.
B&Q's City Store - Holloway Road, London - Our first impressions - March 2017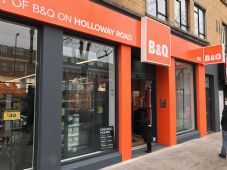 Steve visits B&Q's first 'City' store, located in an old Post Office building on Holloway Road in London and provides his unique perspective on the range, prices and services they've chosen for the smallest store in their estate.

Insight DIY always publishes the latest news stories before anyone else and we find it to be an invaluable source of customer and market information.

Max Crosby Browne - CEO, Home Decor