Search
B&Q's first high-street store opens this Friday, but is it? - March 2017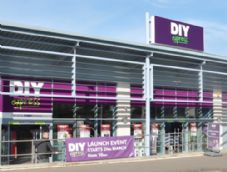 Steve asks the question whether Holloway Road really is the first smaller format B&Q store to open. Those of us with good memories, may just remember the DIY Express format that Kingfisher launched with fanfares in 2012 as an off-shoot of Screwfix.
Bunnings could miss key digital opportunities in the UK - Feb' 2017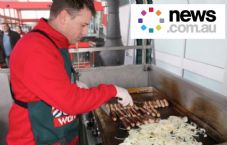 News.co.au - THE doors are open and the sausages are sizzling, but Australian juggernaut Bunnings has a major "blind spot" in its UK plan that could cost the company dearly.
That's according to Insight DIY's Steve Collinge who has covered hardware industry trends for two decades. He said despite the Aussie company launching to much fanfare in the UK with novelty sausages and low prices, it has missed a trick by failing to engage in the lucrative UK "click and collect" market that is forecast to double to $487 billion by 2025
Bunnings UK - Our first impressions - Feb' 2017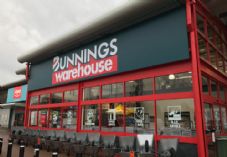 They've only gone and done it - 12 months since Wesfarmers acquisition of the Homebase business, the Bunnings UK team have delivered a stunning version of Bunnings on UK soil. Here Steve shares his impressions of the first Bunnings Warehouse to ever open on UK soil.
Masters Home Improvement - an obituary - Dec 2016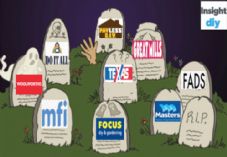 The Australian DIY Chain Masters, has closed its doors for the last time and joins a number of well known, national Home Improvement brands in the DIY retailer graveyard. Steve looks back on their efforts to break into the Australian Home Improvement market and what went wrong.
Make it simple, make it easy - Dec' 2016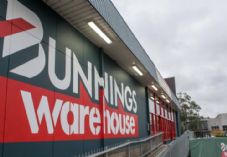 As Bunnings start work on the first Homebase conversion in the UK, Steve shares his views on how they could win the hearts and minds of the UK home improvement consumer by focusing on making DIY simpler and easier to shop.
Homebase St.Albans closes - let the metamorphosis begin - Nov' 2016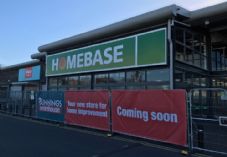 With the Homebase in St.Albans now closed and with the conversion to the UK's first Bunnings Warehouse well underway, Steve looks at recent overseas retail investments including Target in Canada and Tesco Fresh'n'Easy and asks the key question whether copying and pasting an Australian retail model into the UK, is really going to work.
Do they know something we don't? - July 2016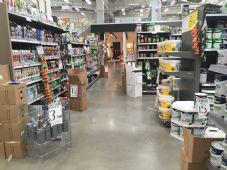 Just over six months into the acquisition of Homebase by Wesfarmers and Steve is seeing some fundamental changes in the way the business is being run and managed and asks the all important question Do they know something we don't?
Buy tea and cake, but nothing else - May 2016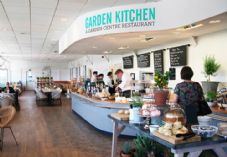 Having completed another retail price basket comparison between Wyevale and the Home Improvement big-box retailers, Steve concludes that the only thing you should do in a garden centre is buy tea and cake!
Will Bunnings' strategy work in the UK? Part 3 Best Service - April 2016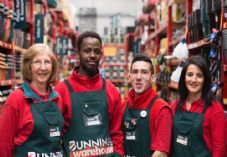 In the third and final instalment of Steve's analysis of Bunnings strategy, the UK's new Home Improvement retailer market entrant, he looks closely at customer service and whether Bunnings can deliver better customer service through a revitalised Homebase business.
Is it really all about price? - April 2016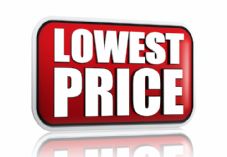 With the recent aggressive pricing moves from Bunnings/Homebase and the response from B&Q and now Wickes, it's fascinating to track the pricing and promotional games of the major Home Improvement retailers as they jockey for position to be first choice for the UK consumer. Steve asks the question is it all about price and are we already in a race to the bottom?
Will Bunnings' strategy work in the UK? Part 2 Widest Range - April 2016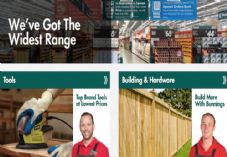 In the second of the three part analysis of Bunnings UK strategy, Steve focuses on widest range. How can Bunnings deliver their claim to have the 'widest range' when the footprint of their stores is smaller than the market leader B&Q and they don't intend to have a transactional website?
Will Bunnings strategy work in the UK? Part 1 Every Day Lowest Prices - April 2016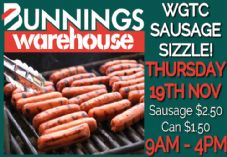 The number one topic for conversation across the DIY Industry is of course the Wesfarmers purchase of Homebase and more specifically, will the Bunnings' strategy really work in the UK? With much larger competitors and online retailers gaining share, Steve asks how likely is it that Bunnings will be able to deliver the lowest prices in the UK Home Improvement market?

Insight provides a host of information I need on many of our company's largest customers. I use this information regularly with my team, both at a local level as well as with our other international operations. It's extremely useful when sharing market intelligence information with our corporate office.

Paul Boyce - European CEO, QEP Ltd.