UK DIY News
B&Q & Screwfix see sales rise as store closures continue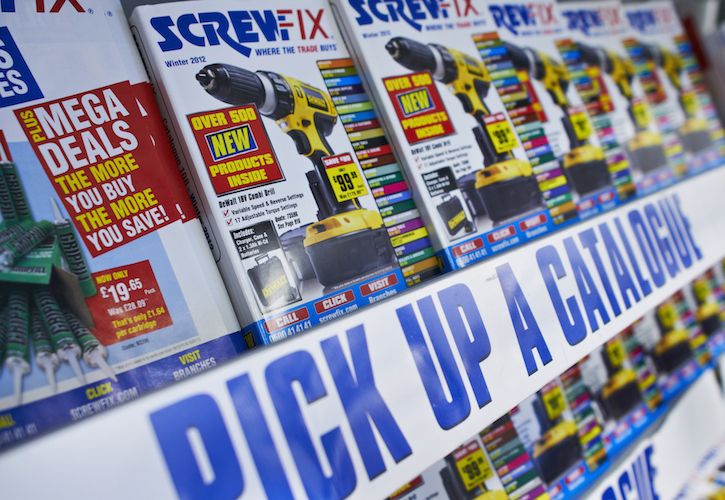 Kingfisher, the owner of DIY chains B&Q, Screwfix, Castorama and Brico Depot, saw sales growth in the UK and France accelerating in recent weeks. The company said like for like sales rose by 3.5% to the 10 weeks to 11 July.
In the UK and Ireland - where it owns the B&Q and Screwfix chains - sales increased 5.5% compared with a 1.6% rise in the first quarter of the year. Sales in France rose 1.3%, following a 1.2% drop in the first quarter.
"We have delivered a solid Q2 sales performance to date across all our major businesses, albeit against softer comparatives than in Q1," said chief executive Veronique Laury.
Earlier this year, Kingfisher announced it was to close about 60 B&Q stores in the UK and Ireland over the next two years, although it also said it would open 60 new Screwfix outlets.
In its latest update, the firm said Screwfix was on track to open 11 new stores in the second quarter of the year, taking its total to 412.
Like-for-like sales at B&Q stores rose 3.4% in the 10 week period, while they jumped 16.7% at Screwfix.
Fiona Cincotta, a senior market analyst at www.finspreads.com commented:-
'Kingfisher reported a solid set of second quarter results which saw like-for like sales increase by 3.5%. Taking a closer look into the figures, it was actually Screwfix, Kingfishers trade division, which was the strongest driver of growth with sales jumping 16.7% as demand from small UK builders remained strong.
Scorching weather helped sales at B&Q jump 3.4% after more fans and air conditioning units were sold than in the past five years. France is likely to remain a concern for Veronique Laury and is still suffering from the weak housing market however sales of 1.3% show that things are starting to head in the right direction. Overall these are a solid set of results that build firmly on the progress from the first quarter and the stellar performance from Screwfix in extremely encouraging for the future'.
Source: BBC News/Insight Retail Group
Read more here.
23 July 2015

Thank you for the excellent presentation that you gave at Woodbury Park on Thursday morning. It was very interesting and thought-provoking for our Retail members. The feedback has been excellent.


Martin Elliott. Chief Executive - Home Hardware.