UK DIY News
Home Retail Group reveals end of year trading figures for Homebase and Argos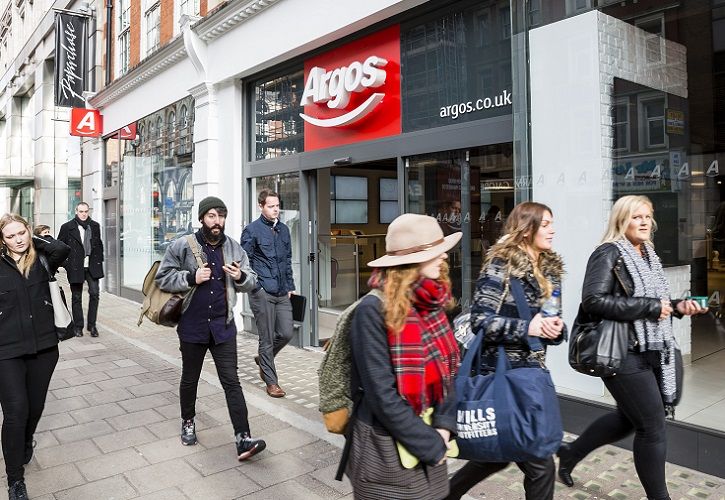 Home Retail Group (the "Group"), the UK's leading home and general merchandise retailer, announces details of the final eight-week trading period for the financial year ended 27 February 2016.

The company has not reported the same level of detail about Homebase trading as it has done for Argos, however, Homebase sales increased to £183m in the final weeks of trading with LFL sales up 3.3%. Full year LFL sales (52 weeks to 27 February 2016) reached £1,433m, up 5.2%.

The full publication is available here and excerpts from the trading statement are below:
John Walden, Chief Executive of Home Retail Group, commented:

"This has been another rather eventful period for the Group, during which we completed the sale of the Homebase business and both J Sainsbury plc and Steinhoff International Holdings N.V. announced possible offers for the acquisition of the remaining Group.

"I am pleased with the continued improvement in Argos' sales performance in the period, together with the continued progress in the Argos Transformation Plan to become a digital retail leader. In October we introduced FastTrack - market-leading propositions for sameday home delivery and store collection. Since its introduction, customer awareness of FastTrack has continued to grow and its operations are improving, with both on-time delivery rates and customer satisfaction now at leading levels. Along with FastTrack, the combination of our now proven digital concession model, together with improvements in digital experiences have driven increases in both digital sales and digital participation.
"We expect that Group benchmark profit before tax for the financial year ended 27 February will be in line with the current consensus of market expectations of £93m. We also expect that the Group's year-end cash balance will be significantly stronger than previously anticipated at c.£625m."
Argos
Total sales at Argos increased by 1.9% to £515m. Net new space contributed 3.0%, principally as a result of the 94 digital concessions and collection points opened within the past year. The store estate has increased by a net 90 stores to 845 in the year. Like-for-like sales declined by 1.1% in the period, however the cannibalisation impact on like-for-like sales as a result of the additional new space was around 1% and therefore underlying like- for-like sales were broadly flat in the period.
Sales of non-electrical product categories grew during the period, principally attributable to the performance of furniture and general sports, partially offset by a decline in jewellery. However, sales of electrical products declined during the period, principally driven by video gaming, tablets and white goods, while mobiles continued to deliver good levels of growth. Internet sales grew by 13% in the period and represented 51% of total Argos sales, up from 46% for the same period last year. Within this, mobile commerce sales grew by 15% to represent 28% of total Argos sales, up from 25% in the prior year. Argos' gross margin was up approximately 75 basis points.

Other
The Group's cash flow, excluding the impact of the Homebase transaction, has been significantly stronger than anticipated and will be broadly flat for the financial year just ended, resulting in an underlying closing net cash position of c.£310m. In addition, the Group's reported closing net cash position will also include the Homebase disposal proceeds of £340m, together with the initial payment of £26m in respect of the previously disclosed £50m Homebase sale related contribution to the Group's defined benefit pension scheme, resulting in an actual closing net cash position of c.£625m.
Analyst View
Connor Campbell, senior market analyst at www.spreadex.com, gave us his view:
"An improved 1.1% fall in like-for-like sales at Argos showed sufficient progress for Home Retail Group, with the company set to meet its full year expectations. However, investors are far less interested in the company's results then the ongoing battle between Sainsbury's and Steinhoff, meaning a lack of update on any potential takeover saw Home Retail Group fall by just over half a percent this Thursday."
Source : Home Retail Group
www.homeretailgroup.com
10 March 2016

Thank you for the excellent presentation that you gave at Woodbury Park on Thursday morning. It was very interesting and thought-provoking for our Retail members. The feedback has been excellent.


Martin Elliott. Chief Executive - Home Hardware.