UK DIY News
ONE Kingfisher Update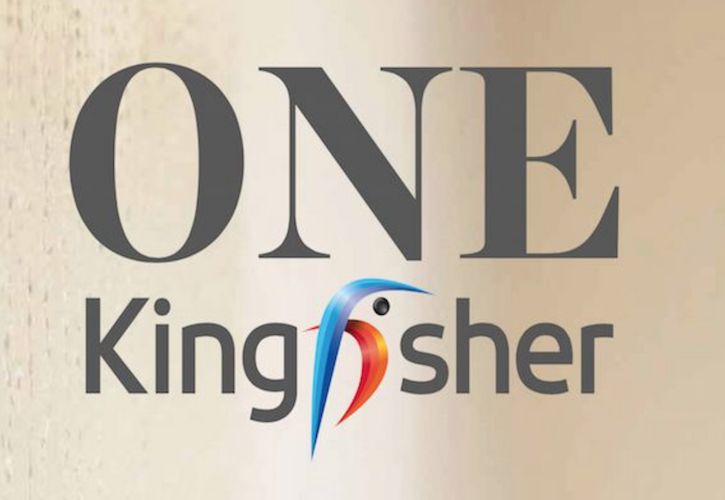 On Wednesday Kingfisher provided a full update on the One Kingfisher plan and this is what they had to say:-
The ONE Kingfisher five-year plan, which started in FY 16/17, is starting to leverage the scale of the business by creating a unified company, where customer needs always come first. Kingfishers intention is that this five-year transformation plan will deliver a £500m sustainable annual profit uplift by the end of FY 20/21, over and above what the business would have delivered without the plan. Until they have unified the customer offer, they will have limited store expansion, the focus of which will be Screwfix UK in the medium-term. The total expected cash cost of the transformation is £800m (P&L, exceptional and capex). The focus of the transformation plan is on three key strategic pillars:
Creating a unified, unique and leading home improvement offer;

Driving their digital capability; and

Optimising their operational efficiency.
Unified & unique offer - They are unifying the offer, with the same products, available everywhere. This will deliver significant customer benefits (newer products, higher quality, better sustainability, lower prices, simpler ranges, clearer merchandising and better packaging) alongside significant business benefits (higher sales, fewer SKUs*, fewer suppliers, cost price reduction (CPR) and improved processes).
Unifying ranges means rationalising the number of global SKUs and suppliers whilst improving the quality and functionality for our customers and leveraging our scale. This generates cost price reduction and better prices for customers. Products are unified across the whole range; from selling the same product in all our markets to having some customer driven market adaptions where needed. Unified extends to their own exclusive brands alongside international and national brands. Unique ranges relate to the development of our own product ranges that excite customers. These ranges are not available elsewhere and are always sold under our their exclusive brands.
FY 17/18 strategic milestone is to unify 20% of product (cost of goods sold) and to date 23% of product have now been unified, ending the year with an exit rate of 35%. They have significantly reduced the number of global suppliers and SKUs, by around 80% to date, but are still offering customers similar breadth of choice. They also launched their first unique ranges in outdoor and bathroom & storage.
Sales of unified and unique ranges are out-performing non-unified ranges despite transformation-related disruption during the year. Sales of unified and unique ranges excluding clearance, were up 1% compared to last year, with the second half growing by 3%. Including clearance, unified and unique sales were broadly flat compared to last year, slightly ahead of total group sales in constant currency, which were down 0.3%. Cost of change (including clearance) are in-line with expectations and they remain confident in the target to deliver £350m annual profit uplift by FY 20/21, which broadly equates to a 5% reduction in cost of goods sold. Gross margin for unified and unique ranges were up 180 basis points before clearance of old ranges.
Digital - Implementation of a unified IT system is a key enabler of our ONE Kingfisher plan. It also provides a significant opportunity, with a seamless and stronger digital offer for our customers, to substantially increase sales and digital penetration. This is expected to generate £50m annual profit uplift by FY 20/21.
FY 17/18 strategic milestone is to deliver Year 2 of 3 year unified IT platform roll out alongside better e-commerce. This involves investing in our core ecommerce platforms, enabled by the new unified IT infrastructure, and leveraging our Screwfix best-in-class capability. This includes upweighted digital marketing, improved site search, new checkout and launching new mobile sites.
Ecommerce initiatives are gaining momentum. They have built a new group mobile platform and launched a new B&Q mobile app in September. The app has received very positive customer feedback and is delivering improved average transaction values. One hour click & collect is now available in all B&Q stores. In France, they relaunched the new castorama.fr website in January with the new mobile site soon to follow. Total group digital sales are now at 6%, up from 4% last year. They have also launched the first of their digital home improvement services tools including a bathroom planner tool, which is integrated into the B&Q website.
Operational efficiency - The main driver will come from unifying the c.£1bn annual spend on GNFR. This programme is a combination of cost savings, and an opportunity to work in a simpler and more effective way across the business, and is expected to generate £100m annual profit uplift by FY 20/21.
FY 17/18 strategic milestone - deliver a further £20m benefits from unified GNFR programme. In FY 17/18 we delivered a further £28m of benefits, exceeding our initial target for the year, taking the cumulative benefit to £58m. This included categories such as media buying, where we have moved to a global supplier for the first time; standardising the way we operate (e.g. security); and several local retenders consolidating the number of suppliers.
Adapting their transformation approach as they progress
Given the significant increase in the level of transformation activity in FY 17/18, they have continued to adapt their approach as our transformation progresses. During the year they experienced some business disruption principally reflecting product availability issues and the clearance of old ranges. They estimate a c.1.5% LFL impact during the year. Availability of unified and unique ranges has progressively improved. The root causes of this disruption relate to the combined impact of:
Clearing of old ranges and remerchandising of new ranges which physically impacted 25% of our total store space this year

Systems and data - the roll out of the unified IT platform remains on track, however the implementation process places pressure on some of the business functions
New processes - transitioning to new ways of working takes time e.g. the new Offer and Supply Chain organisation went live in June 2016, working as ONE team with unified global functions with new processes and accountabilities for the first time.
They have acted on the root causes of business disruption and are adapting their approach as they progress. Given the increased level of change, they appointed Steve Willett as Chief Transformation Officer. We are also prioritising the multiple transformation work-streams with a new phased approach e.g.having reviewed the phasing of the plans to roll out our unified product ranges (COGS), we announced our decision at our half year results to smooth and de-risk the profile for FY 18/19 and FY 19/20, moving from 55% to 40% and from 80% to 65% respectively. The 90% target for FY 20/21 remains unchanged.
Source: Insight DIY Team
For all the very latest news and intelligence on the UK's largest home improvement and garden retailers and merchants, sign up for the Insight DIY weekly newsletter.
21 March 2018

Insight DIY always publishes the latest news stories before anyone else and we find it to be an invaluable source of customer and market information.

Max Crosby Browne - CEO, Home Decor