UK DIY News
Profits at Kingfisher expected to plummet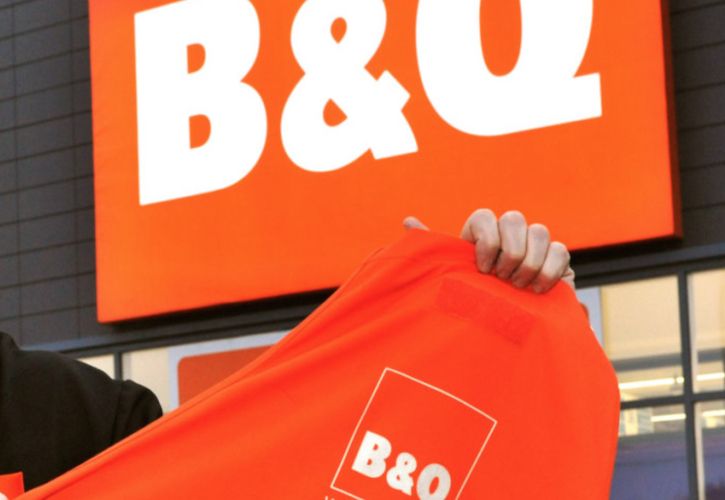 Analysts expect profits at Kingfisher to have tumbled when they announce their first half results update, this Wednesday 20th September.
Analysts at broker Jefferies forecast that pre-tax profit for the six month period February to July will decline by as much as 18% to £351m, as a result of a wet summer and with escalating transformation costs.
Chief executive Veronique Laury is currently overseeing a turnaround of the company, which includes B&Q, Screwfix and Castorama in France and which has seen them close underperforming stores and change its product offering.
Last months Q2 trading update warned that the Kingfisher One programme had caused "business disruption", and came alongside a disappointing set of figures. In the UK, B&Q's total sales declined 7.7% to £967m as a weakening housing market post Brexit caused a slowdown for DIY retailers.
Read - Kingfisher suffers as B&Q takes seasonal hit.
Like for like sales at B&Q fell 4.7% in Q2, with Kingfisher blaming tough comparatives from last year and a strong Q1 in 2017, when better weather meant shoppers bought seasonal products early.
Equity analyst at Hargreaves Lansdown, George Salmon said: "Kingfisher were at pains to point out its second quarter was impacted by seasonal swings, but the declines were sufficient to ensure like-for-like sales at B&Q joined the French divisions Castorama and Brico Depot in negative territory. This underwhelming Q2 update followed an unspectacular first quarter, meaning aggregate half year numbers are unlikely to bring much joy for investors this time."
Total sales are expected to rise from £5.7bn to close to £6bn, driven predominantly by the on-going success of Screwfix. In August, Kingfisher announced like-for-like sales had risen 10.8% as its strong run of form shows little sign of slowing down. Screwfix continues to be the stand-out performer for Kingfisher, regularly delivering double-digit sales increases.
In March 2017, Kingfisher announced it had finished the B&Q store closure programme, which has seen it shut 65 shops and slash around 3,000 jobs in the UK and Ireland over the last two years.
As part of Veronique Laury's transformation, she is aiming to boost profits by £500m a year by 2021 and she is also likely to update the market on her turnaround efforts. Mr Salmon added: "While it would be nice to see Veronique Laury outline a more upbeat outlook, her update on the potentially transformative ONE Kingfisher plans is likely to carry greater weight.
"The ambitious plans remain some way off completion, but given the targeted £500 million per annum cost saving, the tone of the update on progress will be important. So far, the group has remained optimistic, despite elements of disruption creeping in."
Source: Insight DIY Team
Interested in hearing first about Kingfishers latest trading update? Sign up for the Insight DIY newsletter now.
15 September 2017

Insight DIY is the only source of market information that I need and they always have the latest news before anyone else.

Neil Anderton - Sales Director, British Ceramic Tile