UK DIY News
Wren to open flagship store in Hull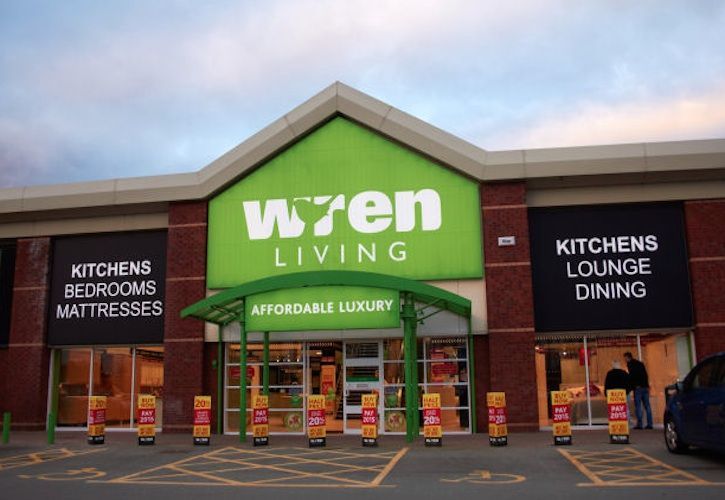 KITCHEN giant Wren Living is set to open a new 'flagship' store at St Andrew's Quay, creating ten jobs.
The business is moving from its site in Stoneferry Retail Park, east Hull, to a bigger shop with a 15,000sq ft ground floor displaying 41 kitchens.
Upstairs, it will feature one of Wren's first bathroom display areas.
The site's development has been overseen by Hull building firm Sewell Group and project-managed by its 18-year-old employee Tom Lowe in his first leadership role.
He said: "I was a little nervous at first, but I knew I'd have all the support I needed from the team.
"I've had the opportunity to oversee lots of different types of construction.
"It's been a fantastic experience. I've really enjoyed getting stuck in."
The 12-week programme involved reconfiguring two commercial units at the west Hull retail park, on behalf of property agent Workman.
Mr Lowe said: "We've basically gutted the two previous units and then prepared the space for the shop fit-out.
"We've dug new piles for the mezzanine floor, dug escalator pits and decorated the steelwork.
"We've also replaced the frontage of the units with new glazing and cladding."
Wren showroom manager Matt Collins said he was delighted with the result.
Mr Collins said: "We are extremely excited about relocating to a bigger, brighter and better showroom.
"The team are very enthusiastic about the amazing opportunities this opens up to them as individuals.
"It is an honour and a privilege to lead a team of enthusiastic, experienced, passionate and committed designers in the opening of Wren's new flagship showroom."
Mr Lowe started with Sewell after finishing secondary school and progressed rapidly.
The firm aims to repeat his success and is taking on ten new management trainees this year.
Managing director Paul Sewell said: "Age is irrelevant if you've got the talent and commitment to deliver in business.
"We have always put a lot of effort into developing our next generation of business leaders."
The new Wren store will open on August 7.
Aim to grow business
Wren Living was founded by Hull entrepreneur Malcolm Healey, helping his family become the richest in York- shire with a fortune of £1.5bn.
Mr Healey also owns joinery depot, a trade merchant with one shop in Sutton Fields Industrial Estate.
The aim is to grow it into a national business, following in the footsteps of city firm MKM Building Supplies.
Source : Hull Daily Mail
www.hulldailymail.co.uk/Kitchen-giant-Wren-Living-open-flagship-store-St/story-26452308-detail/story.html
07 May 2015

Insight provides a host of information I need on many of our company's largest customers. I use this information regularly with my team, both at a local level as well as with our other international operations. It's extremely useful when sharing market intelligence information with our corporate office.

Paul Boyce - European CEO, QEP Ltd.